Tatnell takes second Outlaws win of 2010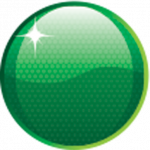 Australian Brooke Tatnell's determination for victory shone through on route to victory in the inaugural World of Outlaws event at Junction Motor Speedway in McCool Junction, Nebraska on Friday night.
Tatnell used a slide job on Jason Meyers on the 16th lap in turns three and four to take the lead and would pace the remainder of the 25-lap contest. The $10,000 win was the 11th of his World of Outlaws career and second of his 2010 campaign.
"Every win is special," said Tatnell in Victory Lane.
"It doesn't matter who it's with. There is no such thing as an easy race anymore. I just want to thank the people that have believed in us in our career.
"If it wasn't for those people, we wouldn't be out here still plugging away, especially my wife and daughter and future son. They are waiting at home to hear the results and I can't wait to call them."
After starting third, Tatnell was out front when the third and final caution of the night flew on the 20th lap, for Sammy Swindell, who lost a right rear tyre while running fourth, setting up a final five lap shootout.
On the ensuing double file restart, Tatnell chose the low side of the track with Jason Meyers lining up alongside of him. The native of San Souci, NSW, Australia, led the field into turns one and two, with Donny Schatz taking second from Meyers on that final restart.
Craig Dollansky used a textbook slide job on Schatz with two laps to go in turns three and four to snag the second spot. Schatz finished third aboard the Armor All/STP J&J to earn his second straight podium finish ahead of Meyers, who led the first 15 laps.
Lucas Wolfe, who set a new track record in qualifying, finished fifth followed by Jason Sides, Joey Saldana, Jac Haudenschild, Australian Kerry Madsen and Steve Kinser.
World of Outlaws Sprint Car Series
Junction Motor Speedway
McCool Junction, NE
A-main (25 laps)
| | |
| --- | --- |
| 1. | Brooke Tatnell |
| 2. | Craig Dollansky |
| 3. | Donny Schatz |
| 4. | Jason Meyers |
| 5. | Lucas Wolfe |
| 6. | Jason Sides |
| 7. | Joey Saldana |
| 8. | Jac Haudenschild |
| 9. | Kerry Madsen |
| 10. | Steve Kinser |
| 11. | Paul McMahan |
| 12. | Bronson Maeschen |
| 13. | Chad Kemenah |
| 14. | Brian Ellenberger |
| 15. | Sammy Swindell |
| 16. | Seth Brahmer |
| 17. | Ben Gregg |
| 18. | Sam Hafertepe Jr. |
| 19. | Toni Lutar |
| 20. | Brian Brown |
| 21. | Danny Lasoski |
| 22. | Kraig Kinser |
| 23. | Chad Humston |
| 24. | Ron Krysl |
| 25. | Trevor Grossenbacher |
World of Outlaws Championship Standings through June 25
| | | |
| --- | --- | --- |
| 1. | Joey Saldana | 3940 |
| 2. | Steve Kinser | 3878 |
| 3. | Jason Meyers | 3871 |
| 4. | Jason Sides | 3735 |
| 5. | Donny Schatz | 3730 |
| 6. | Paul McMahan | 3584 |
| 7. | Lucas Wolfe | 3581 |
| 8. | Jac Haudenschild | 3540 |
| 9. | Craig Dollansky | 3514 |
| 10. | Danny Lasoski | 3508 |