Mark Webber to attack in vital first corner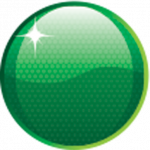 Mark Webber has promised to attack team-mate Sebastian Vettel at the first corner of the European Grand Prix after the German beat him to pole position by less than a tenth of a second.
Following a spectacular Canadian Grand Prix two weeks ago, many are expecting a more 'conventional' race this weekend, thanks to the lack of overtaking opportunities on Valencia's street layout. With no refuelling in 2010, and no rain expected during the race, Webber is well aware of the importance of the opening lap.
"If there's a chance to overtake we will go for it," he said of a potential first corner showdown with Vettel.
"I think we've had some races here in the past when people have struggled to stay awake, so I think we will see how it is tomorrow. I think we're going to have … not like Canada in terms of a Grand Prix like we saw there.
"The first few guys are pretty quick on pace and it's going to be a good fight but we have some very good ammunition in the Grand Prix tomorrow where we're quicker."
Part of that ammunition is an F-Duct system, which Red Bull is set to race for the first time. A previous version of the wing-stalling device was trialled during practice in Turkey, but shelved before the race.
"It's a very complicated system," Webber explained after qualifying in Valencia.
"McLaren has had quite a long period of time with it and teams are trying to close the gap to a point where it's sensible but we are realistic – we're never going to have the system probably as nicely integrated into the car and everything as McLaren have, because they designed the car with it. So we've had to adapt something a little bit different and try to make the system work.
"We are not losing in the corners with the F-duct. We're confident the car is behaving well. We're confident it's a bit quicker, so that's why we elected to race it. In Turkey that was not the case and we had some small problems with it there, which, to be honest – we had our eyes wide open – we expected to probably have some problems because it's not easy. We're learning."