Mercedes and Ferrari top Valencia practice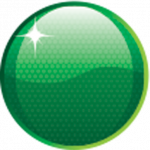 Mercedes and Ferrari have ended the first day of practice at the European Grand Prix on top of the time sheets.
Mercedes driver Nico Rosberg took the honours in the opening session before home-town hero Fernando Alonso gave the local fans some hope when he topped the second session.
Alonso is competing this weekend in a heavily-revised Ferrari and hopes that it can resurrect his title challenge.
"Together with Felipe (Massa), we worked on the development of new technical solutions, but it is hard to say how much we have improved compared to the others," Alonso said.
"The F10 has turned out to be easy to drive and competitive in every situation, both with low and high fuel loads, but it is too early to say where we are.
"This morning, the McLarens were very quick, the Red Bulls are always on front running pace and even Mercedes and Renault are very close. However, our only aim is to be ahead of everyone, otherwise we wouldn't be Ferrari."
Red Bull Racing was the surprise in the second session with Sebastian Vettel second and Mark Webber third. With the team not expected to be quite as competitive on the Valencia street track, both RBR drivers looked strong while continuing to trial the F-Duct aerodynamic system.
Webber, who was on place behind Vettel is both sessions, said that his practice program ran smoothly.
"We had a good Friday program with no interruptions and evaluated the tyres and the F-duct which we will look into tonight – as we all know it's not without its challenges getting that thing working," he said.
"The track changed a lot this afternoon, the conditions were moving around a bit. But a very productive day for us. The car ran faultlessly and was pretty comfortable."
Qualifying will be held at 10pm tonight (Australian EST). The session will be broadcast on ONE HD at 12.30am (check your local guides).
Practice 1
| | | | | |
| --- | --- | --- | --- | --- |
| Pos | No | Driver | Team | Time/Retired |
| 1 | 4 | Nico Rosberg | Mercedes GP | 1:41.175 |
| 2 | 2 | Lewis Hamilton | McLaren-Mercedes | 1:41.339 |
| 3 | 1 | Jenson Button | McLaren-Mercedes | 1:41.383 |
| 4 | 11 | Robert Kubica | Renault | 1:41.715 |
| 5 | 7 | Felipe Massa | Ferrari | 1:42.182 |
| 6 | 5 | Sebastian Vettel | RBR-Renault | 1:42.216 |
| 7 | 6 | Mark Webber | RBR-Renault | 1:42.275 |
| 8 | 3 | Michael Schumacher | Mercedes GP | 1:42.312 |
| 9 | 8 | Fernando Alonso | Ferrari | 1:42.421 |
| 10 | 9 | Rubens Barrichello | Williams-Cosworth | 1:42.463 |
| 11 | 10 | Nico Hulkenberg | Williams-Cosworth | 1:42.707 |
| 12 | 12 | Vitaly Petrov | Renault | 1:42.962 |
| 13 | 16 | Sebastien Buemi | STR-Ferrari | 1:43.310 |
| 14 | 15 | Vitantonio Liuzzi | Force India-Mercedes | 1:43.380 |
| 15 | 22 | Pedro de la Rosa | BMW Sauber-Ferrari | 1:43.397 |
| 16 | 14 | Paul di Resta | Force India-Mercedes | 1:43.437 |
| 17 | 23 | Kamui Kobayashi | BMW Sauber-Ferrari | 1:43.729 |
| 18 | 17 | Jaime Alguersuari | STR-Ferrari | 1:44.183 |
| 19 | 19 | Heikki Kovalainen | Lotus-Cosworth | 1:44.491 |
| 20 | 24 | Timo Glock | Virgin-Cosworth | 1:45.653 |
| 21 | 21 | Bruno Senna | HRT-Cosworth | 1:47.123 |
| 22 | 18 | Jarno Trulli | Lotus-Cosworth | 1:47.285 |
| 23 | 20 | Christian Klien | HRT-Cosworth | 1:47.343 |
| 24 | 25 | Lucas di Grassi | Virgin-Cosworth | 1:47.356 |
Practice 2
| | | | | |
| --- | --- | --- | --- | --- |
| Pos | No | Driver | Team | Time/Retired |
| 1 | 8 | Fernando Alonso | Ferrari | 1:39.283 |
| 2 | 5 | Sebastian Vettel | RBR-Renault | 1:39.339 |
| 3 | 6 | Mark Webber | RBR-Renault | 1:39.427 |
| 4 | 4 | Nico Rosberg | Mercedes GP | 1:39.650 |
| 5 | 2 | Lewis Hamilton | McLaren-Mercedes | 1:39.749 |
| 6 | 11 | Robert Kubica | Renault | 1:39.880 |
| 7 | 7 | Felipe Massa | Ferrari | 1:39.947 |
| 8 | 14 | Adrian Sutil | Force India-Mercedes | 1:40.020 |
| 9 | 1 | Jenson Button | McLaren-Mercedes | 1:40.029 |
| 10 | 9 | Rubens Barrichello | Williams-Cosworth | 1:40.174 |
| 11 | 3 | Michael Schumacher | Mercedes GP | 1:40.287 |
| 12 | 15 | Vitantonio Liuzzi | Force India-Mercedes | 1:40.387 |
| 13 | 12 | Vitaly Petrov | Renault | 1:40.618 |
| 14 | 23 | Kamui Kobayashi | BMW Sauber-Ferrari | 1:40.906 |
| 15 | 22 | Pedro de la Rosa | BMW Sauber-Ferrari | 1:40.945 |
| 16 | 16 | Sebastien Buemi | STR-Ferrari | 1:41.115 |
| 17 | 10 | Nico Hulkenberg | Williams-Cosworth | 1:41.371 |
| 18 | 17 | Jaime Alguersuari | STR-Ferrari | 1:41.457 |
| 19 | 19 | Heikki Kovalainen | Lotus-Cosworth | 1:42.467 |
| 20 | 18 | Jarno Trulli | Lotus-Cosworth | 1:42.993 |
| 21 | 24 | Timo Glock | Virgin-Cosworth | 1:43.811 |
| 22 | 25 | Lucas di Grassi | Virgin-Cosworth | 1:43.854 |
| 23 | 21 | Bruno Senna | HRT-Cosworth | 1:44.095 |
| 24 | 20 | Karun Chandhok | HRT-Cosworth | 1:44.566 |