Lee Mitchener still high on French success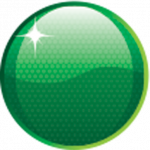 Melbourne kart racer Lee Mitchener is still coming to the realisation that he has beaten some of the best drivers from around the world in France recently.
Mitchener was victorious in the Bruno Grana International Trophy, an event dedicated to the founder of IAME Engines, Sir Bruno Grana, at the Circuit International de Lavelanet in the south of France.
The victory, Mitchener's first in an overseas event and the first by an Australian on European soil in almost five years, continued the 25 year-old's great run of results in 2010.
After coming so close on numerous occasions Mitchener broke through to claim his first State Championship in February before going on the claim the National crown in the Leopard Heavy category at Easter time.
"It has certainly been a big year," said Mitchener of his results so far in 2010.
"After many years of trying it was great to finally win a state title and then a national title but to win overseas is an amazing feeling and a great way to be rewarded for all of mine and my Dad's hard work over the years.
"I went over to France for a good experience and the result was more than what I was expecting."
Mitchener believes that his success in Australia this year gave him the confidence he needed for his campaign in France, which was provided for Mitchener by IAME Engines Australian importer Remo Luciani.
"It is a bit of a weird feeling, a bit like someone has flicked the switch and subliminally told me that I can win. I mean that I was always confident that I was good enough to win but when you break through for that first one, the next ones seem to flow on," said Mitchener.
"I'm thank to Remo for the opportunity to race overseas, it was a great experience."
For Mitchener, karting is his favourite pastime while he chases his dream of making a career in motorsport.
Since graduating from the Royal Melbourne Institute of Technology (RMIT) in 2008 Mitchener has been using his kart racing as a hobby while aiming to gain a career in motorsport as an engineer.
He has recently started his own business as engineer and fabricator in the Melbounre suburb of Greensborough to put into practice what he learned during his time at the RMIT.
Mitchener's next major event will be the final round of the CIK Stars of Karting Series to be hosted by the Go-Kart Club of Victoria at Port Melbourne's Trade In My Car complex on August 7/8.