World Championships to use KF2 engines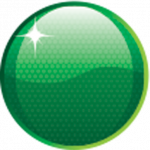 The FIA World Motor Sport Council has announced this week that this year's World Karting Championship will use karts in the KF2 category.
The World Karting Championship, scheduled for September 19 at Zuera in Spain, was to use Super KF karts with the CIK-FIA World Cup for KF2 as a support race.
It is believed that the KF2 category, where competitors use similar engines to that driven by competitors in Australia's CIK Stars of Karting Pro Light (KF1) category, will guarantee a decent field given the technology and finances required to compete.
With this category, a more varied participation will be guaranteed (thanks to an extension of the makes and teams involved), and it will be more international and much larger.
In addition to those Drivers who were eligible for the World Cup for KF2, the World Council has approved the inclusion in the eligibility criteria of Drivers meeting the conditions initially scheduled for entering the 2010 World Super KF Championship.
Frenchman Arnaud Kozlinski is the defending World Karting Champion after winning last year's event held in Macau.
The final of the CIK-FIA World Karting Championship will be broadcast live on Eurosport International.