Where are they now? Mike Raymond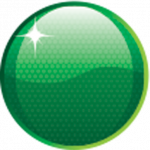 He was once the head of Channel Seven sport in Sydney.
He started his career as a Speedway commentator.
He coined the phrase 'Be There!'
That's right folks, Speedcafe.com.au has tracked down Mike Raymond.
For over 20 years, Raymond was the voice of the Australian Touring Car Championship, seeing it through the old Group C days, to Group A and assisting CAMS, Seven and Shell with the creation of what is now known as V8 Supercars.
For more with Raymond, CLICK HERE for today's 'Where are they now?'