What's on the Box?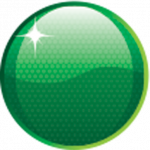 Another big weekend of LIVE motorsport on the TV. Headlining the action is F1 from Valencia and the Dutch TT MotoGP from Assen.
Formula One
The Grand Prix Circus is back in Europe for the Valencia round. The seafront layout could suit Queanbeyan's Mark Webber after his dominant performance at the Monaco Grand Prix. He will need to be on-song to stop the McLaren's of Lewis Hamilton and Jenson Button, plus his Red Bull Racing teammate Sebastian Vettel, and the ever-present Ferraris.
Coverage on OneHD begins with qualifying at 11.15 Saturday night (after the Dutch TT). LIVE pre-race coverage on OneHD gets underway on Sunday evening at 9pm, with LIVE race coverage from 9.50pm.
Bikes
The MotoGP stops in at one of the biggest races of the year – the Dutch TT from Assen. Note this race is on Saturday evening on OneHD. Jorge Lorenzo has been the one to catch, but Casey Stoner could return to form at the famous Dutch track. LIVE coverage of the 125cc is from 6.45pm. Moto2 at 8pm and MotoGP once again LIVE at 9.30pm. Coverage of qualifying can be seen on OneHD from 11pm tonight.
Still on two wheels and the San Marino round of the World Superbike Championship is LIVE on Foxsports from 7.30pm on Sunday evening. Also LIVE will be British Superbikes on Eurosport from 10pm on Sunday.
NASCAR
OneHD will show LIVE coverage of the Nationwide Series' New England 300 from 4.30am Sunday. After finishing sixth on the road course in Sonoma last weekend, Marcos Ambrose will aim for another top result, this time on an oval track at Loudon New Hampshire when he takes part in the Lenox Tools 301. LIVE Coverage on Foxsports from 2am Monday morning.   
European Racing
The Valencia round of the Porsche Supercup is LIVE on Eurosport at 7.45pm Sunday evening. Eurosport will also have LIVE coverage of the European Hill Climb Championships from Austria at 10.45pm.
Others to look out for
V8Xtra on 7 from midday Saturday includes Wilson Security Racing's Tim Slade in the studio. Following V8Xtra is coverage of the Touring Car Masters in Darwin from 12.30pm. Switch over to 7Two for Formula Ford from Darwin at 2.30pm. Also look out for Chris Atkinson during the coverage of the Belgium round of the Intercontinental Rally Challenge on Eurosport, the Grand-Am Rolex Series on OneHD and ESPN, and Speedweek on SBS.