Pirelli signs with GP2 and starts F1 testing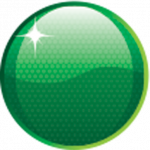 The GP2 Series – Formula One's premier feeder category – has announced Pirelli as the category's sole tyre supplier for the next three years.
Pirelli will also use the GP2 Series this year as a developmental test pad for the tyres that will be used in F1 next year on the category's new-for-2011 Dallara chassis.
GP2 Series organiser Bruno Michel said that letting young aspiring F1 drivers compete on similar tyres in the feeder category was important for their development.
"I am delighted that we have signed Pirelli as GP2 tyre supplier for the coming seasons," he said.
"Following their deal in F1, it was natural for Pirelli to join GP2 as well. Our series' philosophy is to prepare young drivers who aspire to get to Formula One and having the same tyre supplier guarantees a continuity in their experience and therefore a great bonus for them.
"We have started our working relationship with Pirelli this year in the GP3 Series and so far, it has been a success. I am looking forward to develop an excellent relationship with them also in GP2."
Pirelli Motorsport Director Paul Hembery said that supplying F1, GP2 and GP3 is a huge honour.
"GP2 is the acknowledged stepping stone to Formula One and it was our wish to become part of its success story," he said.
"Following our agreement for the inaugural GP3 Series and with F1, adding GP2 to our activities make us the single supplier to all the most prestigious racing championships in the world from 2011."