Opportunistic sponsor deal for Dean Fiore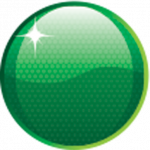 V8 Supercar privateer Dean Fiore has unveiled an opportunistic sponsorship package and car livery for the Sucrogen Townsville 400 in two weeks time.
The West Australian driver will carry different local sponsors on each side of his Ford Falcon FG, with Mackay-based R&T Pumps on the right-hand side of the car, and Townsville-based McSheds taking the left-hand doors.
Other supporters who have come on board with Triple F Racing for the Townsville street race are Ritzo Homes and Haymans electrical wholesalers.
Fiore will continue to carry backing from season-long supporters BMC Welding and Construction and Sitech.
All of the team's backers will also appear on the Triple F Racing team's Fujitsu V8 Series entry, to be driven by Dean's younger brother Todd.
Fiore told Speedcafe.com.au that campaigning a split livery wouldn't be possible without the cooperation of the two entities.
"The two sponsors who are involved as our big backers for the weekend agreed on what side they wanted, so it was an easy decision to split the livery," he said.
"The beauty about the deals that I've pitched to the one-off partners is that whatever is on the Main Series car also gets put on the Fujitsu V8 Series car as well. That's how we've been able to maximise the exposure for the one-off event partners, especially when there's a Fujitsu Series race on the same weekend.
"We found last year when we went there that the round went off really, really well – everybody in the town got behind it. Our local sponsors last year had a great time, and it is good for me to have that support when I go to places like Townsville and Darwin."
Last year at Townsville, Fiore finished 17th and 16th – one of his better results in the ex-Paul Morris Motorsport Commodore VE (the car that Todd Fiore will race in the Fujitsu Series).
Dean says that this year, equipped with his Triple Eight-built Falcon, he should be even more competitive.
"I like the track. I went alright there last year," he said.
"I got two top 20 finishes, which was pretty good for me last year, and the car that I'm in this year went really well there with Fabian (Coulthard). He qualified inside the top 10 on both days but was hampered by a few incidents which cost him results both days.
"The car likes the circuit, so if it's not fast, it's my fault."
The second running of the Sucrogen Townsville 400 will be held on July 9-11.