Dude: Ambrose would be here if not for rules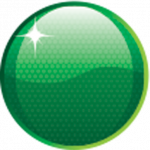 Paul Morris says that Australian NASCAR star Marcos Ambrose would still be competing in V8 Supercars if not for the excessively tight racing rules in the category.
Ambrose, now in his fifth year of NASCAR racing in America, won two V8 Supercars Championship Series in 2003 and 2004 with Stone Brothers Racing before being embroiled in a number of on-track racing incidents which saw him cop the wrath of the stewards.
Morris, known as 'The Dude,' is a close friend and business partner with Ambrose, said that the Tasmanian would still be in Australia if the stewards rules weren't as harsh.
"I guarantee you that if we didn't have the stupid rules that we have, Marcos Ambrose would still be here racing V8 Supercars," Morris said.
"He just got sick and tired with people who have got nothing to do with the actual racing of the cars telling him what he can and can't do. He has gone over to America, drives how he wants to drive, lets his personality come out on the track and you can see it, he has really prospered since then."
Two of the most controversial incidents that Ambrose was involved in included a clash with Mark Skaife at Barbagallo Raceway, plus the 'missing balaclava' incident at Bathurst in 2005.
At that stage, Ambrose had already decided to leave Australia and tackle NASCAR, but they were the nails in the coffin.
"He couldn't wait to get the hell out of here – he couldn't be himself," Morris said.
"Look at an interview with him now. If he's done something wrong, he accepts the blame and sorts it out with the guys around him."
For more with Paul Morris, CLICK HERE for this week's Café Crew …