Simon Evans aims for four-straight in Rally SA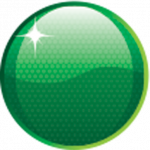 Reigning Australian Rally Champion Simon heads to this weekend's Scouts Rally SA aiming to win his fourth consecutive event in the Barossa and further extend his margin in this year's Australian Rally Championship.
Along with wife Sue, Evans won both heats in Coffs Harbour to establish a 17-point lead over rival Scott Pedder.
The South Australian event is round #4 of 6 in the 2010 championship hunt and is regarded as the fastest event on the calendar.
Impressively, Evans has scored his three wins in the world-famous wine region in three very different vehicles.
His first win came in 2007 at the wheel of a Toyota Corolla Sportivo Group N (Prototype). In 2008, Evans remained in a Corolla – however he lost the turbocharger and half the torque output from the previous year at the wheel of the lighter S2000 version. Last year, Evans switched to a Mitsubishi Lancer Evo IX to claim his third straight Rally SA title, on his way to his third ARC title in four seasons.
It is a different car again for 2010, with Evans piloting the Tankformers Subaru Impreza WRX STI.
"Obviously we seem to have a reasonable handle on what it takes to be quick at Rally SA," said Evans.
"The Subaru is a new car for us with a different set of challenges – it has different strengths and weaknesses again to what we have been used to in recent years.
"The roads are extremely technical – probably the most technical in the championship – and have quite a lot of grip, so it is a very enjoyable place to drive.
"Traditionally, the Barossa Valley has achieved the biggest crowds in the ARC, which adds another fantastic element to the event.
"Ringing the neck of a rally car in front of thousands of people in the Mount Crawford stages is one of the biggest thrills in Australian rallying.
"Sue thinks that I try to get a little bit more sideways and show off a bit in front of the crowds – I would never admit to that, but she is probably right."
The Scouts Rally SA takes place in the Barossa Valley from tomorrow through to Sunday.