Rotax Superkart Nationals finds a new home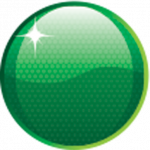 The 2010 Australian Rotax Superkart Nationals have been rescheduled for a single-day meeting at Wakefield Park, NSW, in October.
After difficulties emerged with original plans for the non-gearbox Superkart Championship in May at Mallala, Superkarts Australia has been working hard to reschedule the event. The meeting will feature four races to be held on the 30th (Saturday). A practice day will be available the day prior.
Superkarts Australia director and competitor Wayne Horswell says that it he is pleased to have the class back on track.
"The return after a two-year absence is nothing short of sensational for the Rotax Superkarters," said Horswell.
"The ease of organising this meeting is a credit to the AASA and Matthew Ronke from Wakefield Park in particular.
"We are back, and the foundations have been laid for an ongoing Rotax Superkart Nationals at various circuits around Australia."
With the title not contested in 2009, the cancellation of original plans to hold the event at Mallala has left the Superkarts Australia board keen to get the event rescheduled, bringing with it the opportunity to return the event to New South Wales for the first time in over five years.
"Wakefield Park is a great driver's track, ideally suited to the RotaxMax," Horswell said.
"The track has elevation changes, tight corners and a decent length straight. Wakefield Park is the home of the Superkart Club of NSW, but that will count for nothing as I'd expect some very fast opposition from around the country that will acclimatise to the circuit very quickly."
Reigning champions Michael Rogers (Rotax Light) and Mark Wicks (Rotax Heavy) have their titles on the line, last held with some fierce racing in front of large grids at Phillip Island in 2008.