Pirelli confirmed as F1 tyre supplier in 2011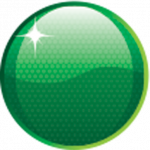 Italian tyre company Pirelli will replace Bridgestone as Formula One's sole tyre supplier for 2011, the FIA has announced.
The three year deal sees Pirelli add Formula One to its existing supply deals with the World Rally and World Superbike Championships.
The company returns to Grand Prix racing after a 20 year absence. Three prior stints at the pinnacle of the sport (1950-1958, 1981-1986 and 1989-1991) saw Pirelli rack up 44 wins from 200 starts.
While the Milan-based company scored only one victory during its most recent Formula One effort (Nelson Piquet, 1991 Canadian Grand Prix), Australian fans may remember Pirelli's much lauded qualifying tyres that allowed perennial minnow Minardi to record a surprise third on the grid for the 1989 Australian Grand Prix.
The FIA confirmed Pirelli's comeback after a meeting of the World Motor Sport Council yesterday.
"Pirelli has been selected as the single tyre supplier for the FIA Formula One World Championship for a period of three years, commencing in 2011," read the statement.
"The sole supplier will undertake to strictly respect the sporting and technical regulations implemented by the FIA."
It is understood that Formula One teams will have their first taste of the new tyres during a four-day test at the Yas Marina circuit in the days following the season ending Abu Dhabi Grand Prix.