People power key to DJR's turn around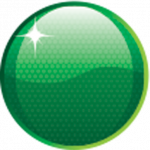 Dick Johnson Racing co-owner Charlie Schwerkolt says that watching his team go from the outhouse to the penthouse is all due to the team members assembled within the organisation.
Three years ago, Dick Johnson Racing was in disarray. Ill-advised business decisions, sponsorship breakdowns and general financial troubles almost cost the Australian touring car legend his team.
In early 2008, Schwerkolt stepped in as a team co-owner, and since then, the team has lived up to its famous heritage, culminating in a genuine shot at this year's V8 Supercars Championship Series, headed by current title leader James Courtney.
Schwerkolt told Speedcafe.com.au that saving the team has been one small task compared to building what he describes as the best team in pit lane.
"Things have come an awful long way," he said.
"We've turned it around, and it's all about people, and I reckon I have the best people in pit lane. It's terrific.
"Adrian (Burgess, sporting director) and I have sourced the best people up and down pit lane, and we've got a great selection of staff and that's been the key to success.
"The first win with Will (Davison) at Eastern Creek, I'll never forget that. It was such a huge thing and to go from there … when you look back, we've come a long, long way. It's amazing."
With Courtney currently leading the series over reigning Champion Jamie Whincup by 57 points, Schwerkolt says that he has the "championship feeling."
"Yeah, I think so. The boys are working, they're gelling, they're pumped," he said.
"Even Darwin, considering how we've gone in the past, finishing in top 10 used to be a big thing."
So, how did the team turn it around? Was it signing Courtney? Was it the team's technical partnership with Triple Eight Race Engineering? Schwerkolt says it was a combination of many factors.
"It has been a bit of everything," he said.
"I eyed James off a good year before he came on board with us. I could just see a huge talent. I regard him as one of the best out there, and I'm prepared to say he is the best. He's just fantastic for the team. He is the whole package. He makes it worth every thing to us.
"Obviously the Triple Eight deal we have is essential for us. They make the best gear around, and putting it all together – team members, drivers, chassis – it's a well oiled machine and we've got the right model for success."