Moveable wings head 2011 F1 changes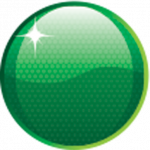 The FIA's latest attempt to increase overtaking in Formula One will see a revolutionary wing adjustment system permissible for the 2011 season.
Announced amidst a raft of new regulations, rear wings angles will be driver-adjustable to enable greater top speed – with the systems only operation when following another car by less than one second.
The current moveable front wing and F-Duct systems will be banned.
"From 2011, adjustable bodywork may be activated by the driver at any time prior to the start of the race and, for the sole purpose of improving overtaking opportunities during the race, after the driver has completed two laps," read a statement from the World Motor Sport Council.
"The driver may only activate the adjustable bodywork in the race when he has been notified via the control electronics that it is enabled. It will only be enabled if the driver is less than one second behind another at any of the pre-determined positions around each circuit. The system will be disabled the first time the driver uses the brakes after the system has been activated.
"The FIA may, after consulting all the competitors, adjust the time proximity in order to ensure the purpose of the adjustable bodywork is met."
In a less revolutionary move, drivers will have to qualify within 107% of the fastest time (in Q1) next season – a rule previously in place from 1996-2002.
So far in 2010, Bruno Senna (Bahrain and Spain), Karun Chandhok (Bahrain and Canada), and Lucas di Grassi (Malaysia) have all qualified outside 107% of the fastest Q1 time at a Grand Prix.
The rule does have an "exceptional circumstances" clause however, which may have been activated in Canada (where Chandhok had mechanical problems) and Malaysia (where the session was weather affected).
With HRT and Virgin expected to produce more competitive cars for their sophomore seasons, it appears unlikely that the rule will need to be enforced.