IRWIN Tools hot on and off the track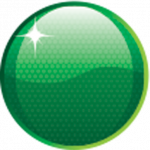 IRWIN Racing's Alex Davison wasn't the only person lighting up the Hidden Valley Raceway in Darwin on Sunday with the IRWIN Tools Ultimate Tradesman Challenge in full flight in the merchandise area.
Dirk Jay, a carpenter from Driver in Darwin, has been forced to cut short a scheduled second honeymoon so that he can compete in the Australian final of the IRWIN Tools UTC!
It was only after winning that he checked his calendar and noticed the final at the Sydney Telstra 500 in December clashed with his trip to Langkawi.
"I've been married for 25 years, so I'd booked a romantic holiday for me and the wife," said Dirk Jay.
"When I found out that I'd won through to the Australian final and it was on the same weekend as the holiday I had to sit down and discuss the options with the wife.
"Fortunately she loves her V8s and she knows how much I enjoy these competitions so we've adjusted the holiday and the flights so that we could both be in Sydney."
Jay's winning time was 41.79 seconds. He will join fellow Territorian Robert Hodgetts who won the South Australian leg last month while visiting the South Australian National Tradesman's Expo.
Also heading to Sydney will be a familiar face of the UTC – 2008 National Winner Nathan Vander Wielen of Bunbury.
Vander Wielen was the winner last weekend at the Western Australian leg at the Perth National Tradesman's Expo.
In 2008 the carpenter played-off for a chance to win US$1 million in Phoenix, but placed second.
Vander Wielen completed the Western Australia round of the 2010 IRWIN Tools UTC in 36.97 seconds, a mere four-10ths slower than the fastest time recorded throughout Australia and New Zealand this year.
"It was bloody hard, I was feeling the pressure given I won last time," said Nathan Vander Wielen.
"I had some friends watching me, a few workmates were there and I knew several of the IRWIN staff from last time, one of whom travelled with me to the US for the final.
"All of this, along with a new IRWIN challenge, the clock ticking … made it a lot tougher."
"Like last time, I'll build an IRWIN work station so that I can practice, but the key will be to relax and not let the pressure get to you.
As well as the trip to Sydney, Jay and Vander Wielen won $2000 of IRWIN Tools.
The IRWIN Tools Ultimate Tradesman Challenge World Final will be run in the US next March, where the winner can take home up US$1million.
V8 fans can join the IRWIN Ultimate Tradesman Challenge action at the next round of the competition at the Sucrogen Townville 400.