GRM team meeting to sort Darwin dramas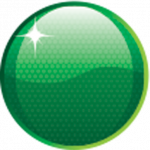 Garry Rogers Motorsport duo Lee Holdsworth and Michael Caruso are hoping a team meeting today can uncover the pair's notable lack of pace at Hidden Valley Raceway last weekend.
Holdsworth finished 22nd and 12th in the two races, while Caruso was down in 17th and 15th.
For a team that scored a podium result in the last round at Winton, it was not the result expected, but looking at the positives, the pair maintained their top 10 championship positions, currently eighth and ninth.
Holdsworth described the Darwin event as one of GRM's worst since he has been driving for the team.
"It was probably the most disappointing weekend we've had since I've been at GRM," he told Speedcafe.com.au.
"Although it probably wasn't the worst results we've had in my time, I think we had the worst car speed and race pace in a very long time. It's a bit of a wake up call. We're going to have to sit down today, regroup, try and work out what went wrong and work out how we can fix it."
Holdsworth and Caruso were both affected by the previously reported Dunlop tyre 'bad batch' issue that plagued a number of teams, although he isn't sure if the tyres are totally to blame.
"There's definitely a lack of grip compared to last year," he said.
"Whether it is in the tyre or in our car, I don't know. We certainly struggled with rear end grip, and without that, it's very difficult to start sorting the car out.
"It's a bit of an issue at the moment and it's ruining our race pace. If you've got the rear sliding around all the time, it's not really working the rear tyres, just the surface of it and overheating it.
"The start of the race isn't too bad, but after a couple of laps, it got worse and worse. We simply weren't anywhere."
Moving forward, the next round of the series heads to Townsville's street track – a circuit that was kind and cruel to Holdsworth last year. After taking his first career pole, Holdsworth was comfortably leading Saturday's first race before he encountered engine problems, ruling him out.
"I feel quite confident about Townsville, but at the same time, I'd be more confident if we knew exactly what went wrong in Darwin. Hopefully today we can sort that out," he said.
"We went to Darwin with fairly high hopes, but saying that, Townsville is probably more of a track that generally suits our cars. The track surface has high grip and our cars work well on that. I'm looking forward to it.
"Last year, we probably should have won the first race, so I'm hoping to go back there and claim it back."
Holdsworth has only just returned from his Darwin journey, spending time with team-mate Caruso at Fujitsu's annual conference. The pair was treated to a bush camp near Alice Springs for team building activities, including a hot air balloon ride and sleeping under the stars in the middle of the Australian outback.