Webber plays down RBR's Valencia chances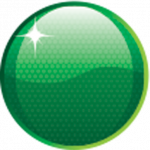 It is becoming a tradition now for Mark Webber to play down Red Bull Racing's pre-race chances.
The Australian Formula One driver, currently third in the World Championship behind the improving McLarens of Lewis Hamilton and Jenson Button, has done his best to hose down any expectations of Red Bull domination, despite the fact that the team has scored every pole position bar one this season.
For Webber, this weekend's round at Valencia is no different. He says that the European Grand Prix street course is an unknown.
"Valencia is another track on which we might not be so good," he said.
"But we surprised ourselves in Canada when we were more competitive than we thought we would be."
Webber has won two Grand Prixs this year and admits that its one of the hardest challenges he has ever faced.
"This year is the ultimate challenge I've experienced in Formula One, perhaps in Formula One history," he said.
"Last year Jenson won many races at the beginning, but that's not usually what happens.
"It's more often the case that until mid-season there are three to five drivers all together. Then, at about 70 per cent of the way in, there will probably be only three or so in it and with a few races to go it becomes a duel. Perhaps the champion will even be known before the last race."
Two practice sessions will be held on Friday before qualifying and the race on Saturday and Sunday. For Australian TV viewers, qualifying can be seen on ONE HD at 12.30am before Sunday evening's race broadcast at 9pm (Check your local guides).
For more on the Valencia street course, check out the video below …