Stone dismisses Alex Davison rumours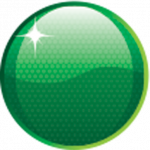 Stone Brothers Racing has dispelled paddock rumours that Alex Davison would lose his seat in the IRWIN Tools Ford Falcon FG at the end of this season.
Davison signed a three-year deal with the Queensland-based team that expires at the end of 2011, and team owner Ross Stone confirmed to Speedcafe.com.au that the paddock rumours are false.
"I've been backing him the whole way. It's been frustrating at times, but we've got no plan to change anything," Stone told Speedcafe.com.au.
"I think his performance at Darwin last week just shows you that we were right in signing him. You've got to keep plugging away, keep boxing."
Davison has endured a difficult 2010 season, taking just one top 10 finish in the very first race of the season in Abu Dhabi. Meanwhile, his SBR team-mates Shane van Gisbergen and Tim Slade have shined, with van Gisbergen finishing on the podium on six occasions.
Davison turned around his horror run at Hidden Valley, taking pole in Sunday's race and looking likely for a podium result until an electrical problem robbed him.
He told Speedcafe that he was aware of the paddock rumours but has been assured his place in the team is not under threat.
"You never know where these things start," he said.
"Everyone chats, a lot rubbish gets talked and rumours get started in very odd places, mostly by people who have no idea what's going on.
"As far as I know, nothing is happening and Ross has only indicated to me that he's right behind me and our focus is solely on moving ourselves up the grid and we did that on Sunday."
For more with Alex Davison, CLICK HERE for today's Café Chat.