Slade close to meeting SBR's expectations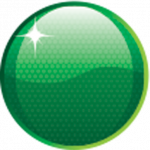 Tim Slade is enjoying a major form surge and is on the verge of meeting his team's pre-season expectation – finishing inside the top 15 of the championship.
At the halfway point of the V8 Supercars Championship Series, the Wilson Security Racing driver currently sits 16th in the title – one spot away from his car preparer's expectation.
Before the year started, the second-year V8 young gun was given an ambitious instruction by Stone Brothers Racing's Ross and Jim Stone to finish the championship inside the top 15, and as every race goes by, Slade is getting closer and closer to that mark.
"Our goal from Ross and Jimmy this year is top 15 in the championship, and Hidden Valley was pretty kind to us in that regard," Slade told Speedcafe.com.au.
"The car has been on fire every time it has gone out.
"My problem now is that you start to get a bit greedy when you qualify fourth you drop back and finish sixth – I was kicking myself!
"The set-up we've got in qualifying is bang on, we've now just got to make it work a bit better in the race."
All three Stone Brothers-prepared Falcon FGs – Shane van Gisebergen, Alex Davison and Slade – showed great speed at Hidden Valley. Van Gisbergen took two podiums, Davison qualified on pole for Sunday's race and could have been on the podium if not for an electrical fault, and Slade finished sixth in both races.
Updates have been streaming through each of the team's cars in recent times, but Slade does not think that the updates were totally behind the team's form revival.
"I wouldn't call them 'go-fast' bits, but we've had some different parts," he said.
"The guys are working so hard in the shop and with the rounds so close together at the start of the year, sometimes they've only been able to churn out one set, rather than three.
"I think the difference is more so in me. We had a good run at Winton and Queensland, and I guess whenever you get results, your confidence builds and you roll on. That was the most important part of it for me at Hidden Valley, I wanted to keep that momentum going and we've done exactly that."
Slade competed in his first shoot-out at Hidden Valley, launching from seventh to third in an impressive single-lap debut. He said he didn't let his nerves get to him.
"I had no pressure," he said.
"I said to myself before I went out not to get wound up about it. Anytime you head out on the track, there's no reason why you should do anything different. It was something that I learned back at Sonic in Formula Ford. As long as you go out there and do what you do and try as hard as you can, then that's all you can do.
"I thought about how I was going to approach it. I knew the car was fast all weekend and we were generally fast when we first went out on the track – it doesn't take time to build up to it. I made a few small adjustments from the first qualifying session, it felt pretty good and I put together a pretty clean lap."