HQ Holdens race for fallen friend at Winton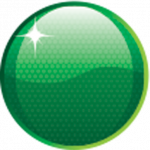 This weekend's HQ Holden racing at the Shannons Nationals Motor Racing Championships at Winton Motor Raceway will be a tribute to category stalwart Dallas Crane, who succumbed to cancer on June 15.
Crane was instrumental in the growth and development of HQ Holden racing, which he was involved with since the category's humble beginnings in his native Tasmania in 1988.
Over the years, Crane campaigned nation wide in the class, including at the Calder Park Thunderdome, with his last event being a Victorian state round held at Sandown Raceway in late May.
The Winton round was originally set down as a tribute to Crane, however the event will now act as a memorial to the popular racer, with all cars carrying signage, as well as his familiar green race car leading the field for a pace lap prior to the final event on the program. Crane was 56 years old.
Reigning HQ Holden Nationals champion John 'Spud' Wood will be one of the favourites for the event, and he hopes some fantastic racing from the near capacity field will be a fitting tribute to the man who left an indelible mark on the class.
"Although I've only raced HQ Holdens for the past three years, I've known Dallas for the past 20 years from the days when my brothers were racing, it's a terrible loss that he is gone so soon," Wood said.
"Dallas was a legend in the HQ ranks, he was always great to race with and be around off the track.
"It's great that so many people are coming from interstate to pay their respects, it will be an emotional weekend for sure."
The last time the HQ Holdens were on the Shannons Nationals program was at Eastern Creek Raceway last July, where Wood picked up his first National crown, heading home double national champion Gary Bonwick in a thrilling finish.
"It blew me away to dominate like that, it was amazing," Wood said.
"Everything was working well that weekend, but we always seem to go well at the Shannons Nationals rounds, and with the racing being filmed for TV this weekend it's going to be exciting.
"There are a lot of good competitors coming out to race from South Australia and New South Wales, so you're going to need to be on your game from the outset.
"We've had a few gremlins in the first two rounds at Phillip Island and Sandown this year, but we've worked through them, and this weekend we should have a bit more horsepower as well."
Also featuring on the program this weekend at Winton is the Cue Production Sports Car Championships, with a wide range of competitors from Queensland and New South Wales heading south to campaign in the second round of their 2010 series.
Headlining the event will be the Commodore Cup National Series, with the regular series competitors joined by the cream of Australia's racing talent, including Lee Holdsworth, Steve Owen, Shane Price, Marcus Zukanovic, Darren Hossack and more in a mini-endurance race format.
The action will also continue with the Australian Saloon Car Series and the Shannons V8 Touring Car Series.