Alex Davison: The future is clearer now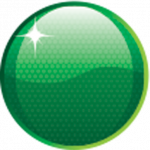 One great result can quickly change people's opinion of certain drivers, and Alex Davison is hoping the rumours about his future with Stone Brothers Racing will end now after his solid performance at Hidden Valley Raceway last weekend.
After an average Saturday qualifying performance (25th), Davison turned it around to take pole for Sunday's race and looked a genuine chance of a podium until an electrical gremlin halted his run.
Speedcafe.com.au's Grant Rowley spoke to Alex Davison about the weekend, the good times, the bad time and his future  in general.
SPEEDCAFE: You qualified on pole for Sunday's race in Darwin and looked a genuine podium chance until things turned sour. It must be nice feeling to have returned to the limelight.
ALEX DAVISON: Yeah, absolutely. It's funny, you always go into qualifying hoping to do well, and we changed the car around a bit, hoping that we would have found an improvement but we by no means expected to be on pole. That was a great surprise and a bit of a reward for everyone too – they were pretty pumped.
I was actually quoted afterwards saying "I don't know why we improved" but I never said that at all. As soon as I jumped in the car, I could feel that we had made a big improvement overnight. I proved to myself, at least, because sometimes you start doubting yourself and I hope I proved something to other people that when I have the car under me, I can do the job.
SPEEDCAFE: What actually happened to the car in the race?
AD: Some sort of electrical gremlin. Something shorted out somewhere but until we get it back to the workshop this week, we don't know exactly. It's hard to pin point because there's 100s and 100s or metres of wiring in these things and you're trying to find one little nick in the cable. It's not a quick find.
SPEEDCAFE: You were in line for a podium, or better. What was your feeling when you realised it was all over?
AD: Shattered. This problem can happen at anytime. It's just a matter of a little bit of wiring wearing through and it could have happened at any race, and for it to choose the one where it fails while we're having a strong run is pretty cruel.
Obviously shattering, but by the same token, it was a great day for me, my crew, Stone Brothers, IRWIN and our sponsors. We haven't been having a good run. It was just a really good performance that we put on, not just me but the whole crew. We needed a bit of a boost to shoot us into the second half of the season.
SPEEDCAFE: When things aren't going well on track, paddock chat starts about the future. You have another year to run on your driving deal, but there has been suggestions that things might change. How do you see the situation?
AD: I've got a completely water-tight solid contract until the end of 2011. There's no performance clauses in anyway shape or form, and there's absolutely no way of either of us getting out of the contract. There's been no discussions whatsoever between Ross and I regarding the possibility of not continuing. We're all just going ahead as business as usual and we'll be going onto the end of 2011.
SPEEDCAFE: How does it make you feel when you hear that negative chat?
AD: We haven't been going well. It's clear and you sort of half expect it, but it's disappointing because we haven't been going well as a team. Obviously it's my opinion that it's not solely due to my own performance, and I suppose we proved that a little bit on the weekend because I didn't wake up on Sunday as a different driver.
You never know where these things start. Everyone chats, a lot of rubbish gets talked and rumours get started in very odd places, mostly by people who have no idea what's going on. As far as I know, nothing is happening and Ross has only indicated to me that he's right behind me and our focus is solely on moving ourselves up the grid and we did that on Sunday.
SPEEDCAFE: Do you feel that your Darwin speed can continue to Townsville and beyond?
AD: I hope so, because we didn't fluke a lap in qualifying. It's not possible to fluke a lap. The pace is genuinely there. In the race, the pace is there as well and we were comfortable out front. We didn't quite have the tyre life later in the stint that Jamie had, so he was able to overrun us late in the stint.
I think we were looking pretty good for a podium and we'll sit down this week when everyone gets back to work, analyse the changes we made, the affects it had on the car and try and use that information to go to Townsville and continue this sort of form.