Grant Johnson extends V8 Ute lead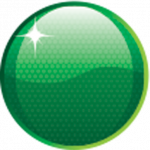 Perth's Grant Johnson has opened up his Yokohama V8 Ute Racing Series – protected by Armor All title lead at Hidden Valey Raceway after claiming his second round win for the year.
Johnson drove his Regal Transport Group Holden to victory in Race 1 and 3, opening up his series lead over Hi Tech Motorsports team-mate Jack Elsegood.
"I'm rapted with the win. Two out of three isn't bad and I'm looking forward to Townsville to get a third," said Johnson.
Coopers Clear Racing's Jack Elsegood was second across the line in Race 3 and after a consistent weekend claimed third overall for the round with Melbourne's Kim Jane taking second for the round after finishing just behind Elsegood in the final race.
Jane's best performance for the round was in Race 2. He started his Bob Jane T-Marts Holden from 14th, picking his way through the field to take a win in what he described a "dream" race.
"Race 2 wasn't what we were planning. The first and second laps were pretty wild and a lot was handed to us," he said.
"The last four or five cars were hard to get around and MacDonald's car on the last lap was a dream!
"It's great to pull off a podium finish and get a win under our belts. We haven't had the best year so far so it's good to be back on track."
Ice Break Racing's Chris Pither and Gary MacDonald claimed fourth and fifth for the round. Pither, the reigning NZ V8 Ute Champ, had a good battle with Jesus Racing's Andrew Fisher in Race 3. Fisher had a steady round and secured sixth position, maintaining his third place in the series.
Scott 'Slamboy' Jennings impressed local partners NT Shipping, claiming seventh overall in the round, with a third in Race 2 (one of his personal bests) and fifth in Race 3.
Wilson Security Racing's driver Charlie Kovacs had a good weekend finishing eighth for the round after a fierce battle for seventh in Race 2 and eighth in Race 3. Kovacs was followed closely all weekend by GBF Underground Mining's Paul Williams, who posted one of his best ever performances obtaining a ninth for the round.
Dunn rounded out the top 10 for the round.
While it was glory for some, there was pain for others, particularly Brisbane V8 Ute driver Peter Burnitt.
Burnitt rolled his CNW Electrics Ford in spectacular style during Race 3. He was taken to the medical centre for observation following the incident however was given the all clear.
The incident happened during the opening laps after Burnitt made an optimistic dive down the inside of Jason Gomersall into Turn 1. The pair touched and Burnitt's Ford rode over the wheels of the Gomersall ute then completed a complete roll over.
"The belts kept me so firmly in place – I hadn't even realised I went over until the dust settled," he said.
"It was reasonably gentle and I was disappointed after having such a great run in the second race. However, we will be back next round ready to race at Townsville."
The Yokohama V8 Ute Series – protected by Armor All now moves to Townsville for Round 4, July 9-11.