GC Cabs team up with Armor All 600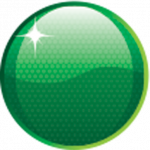 Gold Coast Cabs and the Armor All Gold Coast 600 – two successful and iconic Gold Coast businesses – have teamed up to bring the Gold Coast a fleet of taxis sporting the colours and the message of Queensland's premier sporting event to the local community.
Four maxivans and 348 taxi cabs will carry the event's imagery from now until the October 22-24 event, with the maxivans featuring a full livery.
Two of these maxivans were presented to the media earlier today, and their drivers will be able to inform passengers about the Gold Coast event, which Gold Coast Cabs Chief Executive Officer Martin O'Riordan says is a significant event for both them and for the Gold Coast.
"The Armor All Gold Coast 600 is an important event for us and the Gold Coast, so we are pleased to be able to drive the event message over the next four months," said O'Riordan.
"Gold Coast Cabs is all about the community, providing safe and reliable service and getting people where they need to go safely, while providing them with local insights and a smile."
"V8 Supercars also has a strong community campaign around driving responsibly, and that fits perfectly with what we are all about."
Armor All Gold Coast 600 General Manager Shane Howard said he was pleased that V8 Supercars Australia has been able to partner up with such an important member of the Gold Coast community.
"Gold Coast Cabs play a critical role in the local community for this event, providing a vital service, and as such I am extremely happy that we have been able to join forces with them in the lead up to the Armor All Gold Coast 600," said Howard.
"I think the maxivans and the taxi cabs look fantastic, and I can't wait to see their roll-out onto the streets of the Gold Coast over the next few weeks.
"Here at V8 Supercars we are all about drinking responsibly and keeping control, which basically means have a good time, but get home responsibly, and we think Gold Coast Cabs is the perfect company to help you do that."
"For many visitors to the Gold Coast, their taxi driver is their first experience of the area, and so we couldn't be happier to be partnering with these vital gatekeepers to the city."
The Armor All Gold Coast 600 will feature 18 international drivers alongside the V8 Supercar stars by day, and 16 International and Australian acts by night, in a continuance of V8 Supercars' highly successful Rock 'N' Race format.
Tickets are now on sale for the Armor All Gold Coast 600, with Friday admission tickets starting from just $49 and three day passes from just $136, with each ticket providing admission to not only the day's racing but also the same night's entertainment line-up at 600 Sounds. Visit ticketek.com.au or call 132 849 for more information or to purchase.