Coral Taylor joins daughter in UK Rally efforts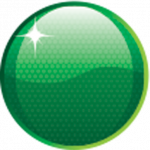 Four time (1993, '94, '95 & '08) Australian Rally Champion co-driver, Coral Taylor, will sit alongside daughter Molly at the next two rounds of the British Rally Championship.
Coral has agreed to join Molly in the co-driver's seat of a Citroen C2 R2 Max at the Isle of Man Rally (9-10 July) and the Ulster International Rally (20-21 August).
This year 21-year-old Molly is competing in the one-make Citroen Racing Trophy as part of the British Rally Championship (BRC). The next two events are on tarmac, a surface the younger Taylor is still coming to grips with.
Not only has Coral Taylor won four Australian Championships with Neal Bates in Group A Toyota Celicas and an S2000 Corolla, but she also has plenty of experience in tarmac events such as Targa Tasmania and Rally Tasmania.
"I am really looking forward to heading over to the UK and competing with Molly," Coral said.
"Actually, I'm quite excited. I've been very proud of her efforts and I've watched the amazing amount of work she puts into her rallying.
"She has been keen to get me into the car for some time now and I think I surprised her when I sent a message to say 'OK, I'm coming and I've booked the flights!'"