Button in legal action over Brawn chassis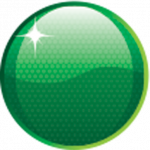 While Jenson Button's off-season move from Brawn GP to McLaren may have appeared seamless, the Briton recently undertook legal action against his former team in order to receive his prize for winning the 2009 World Championship – a BGP 001 chassis.
According to UK newspaper The Mail on Sunday, Button's contract with the Brawn team stated that: "In the event that the driver wins the championship at any time during the term, the company shall transfer … ownership of one chassis of the type driven by the driver during that winning season."
It is reported that Mercedes, who took over Brawn GP in November last year, refused to supply Button with a genuine race-car, instead offering a replica.
Button's management instigated formal legal action over the issue in April, with a Button spokesman telling the newspaper that the driver will now receive an as-raced chassis as part of an "amicable resolution" to the dispute.
It is believed that six BGP 001 chassis were built by the Brackley based squad.
Button's Formula One career has been punctuated by contractual disputes. The FIA's Contract Recognition Board were famously called upon in 2004 after Button had inked a deal with Williams for the following season, before deciding he'd prefer to stay at Honda.
Button had earlier raced for Benetton while under contract to Williams, who had chosen to offload the Briton after his rookie 2000 season in order to make way for Indy 500 winner Juan Pablo Montoya.
In moving to McLaren for 2010, Button's Formula One career came full-circle – his first ever test in a Grand Prix car having taken place in a McLaren Mercedes some 11 years earlier.