What They Are Saying – Ambrose's Mistake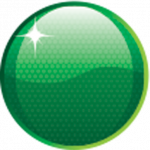 A collection of what journalists in the United States are saying about Marcos Ambrose's late-race heartbreak in Sonoma. Was it a harsh penalty or an unforgivable mistake?
David Scott of the Charlotte Observer
"There are mistakes, then there are blunders of the sort executed by Marcos Ambrose in the final stages of Sunday's Toyota/Save Mart 350 on Infineon Raceway's road course.
"Ambrose, who is from the Australian island of Tasmania, appeared to be closing in on his first NASCAR victory, keeping four-time series champ Jimmie Johnson several car lengths behind him."

CLICK HERE FOR FULL STORY

Bob Pockrass of SceneDaily.com
Respected NASCAR journalist Bob Pockrass listed Ambrose as the top 'Loser' in his 'Winners & Losers' column for news website SceneDaily.com.

"The record will show he finished sixth but it might as well have been last for the Australian driver. He led 35 laps and should have led 42 if he didn't accidentally shut his car off on the course with six laps to go. Fuel shouldn't have been an issue unless there were a couple of green-white-checkered situations.
"The mistake will go down as one of the biggest blunders in NASCAR in recent memory."
Jenna Fryer of the Associated Press


"A NASCAR ruling cost Marcos Ambrose his first career Sprint Cup Series victory Sunday when he stalled his car under a late caution at Infineon Raceway and was forced to forfeit his lead to Jimmie Johnson.
"Johnson went on to win his first career Cup race on a road course and ended a 10-week victory drought for the four-time defending series champion.
"Ambrose, who led 35 laps, had to settle for sixth after coughing up yet another chance at a victory."

CLICK HERE FOR FULL STORY

Lee Spencer of FOX Sports

"Marcos Ambrose learned a valuable lesson at Infineon Raceway on Sunday.

"Not only does the fastest car not always win the race, but if a driver has the fastest car, is in the lead, but doesn't maintain a reasonable speed on the racetrack, other competitors are also free to pass him.
"That's precisely what happened to Ambrose on lap 104, when he shut down the engine to conserve fuel and had trouble getting the car re-fired."

CLICK HERE FOR FULL STORY

Tom Bowles of Sports Illustrated

"Marcos Ambrose made one of the biggest blunders in NASCAR history. As the laps wound down at Infineon Raceway, Marcos Ambrose was on the verge of a breakthrough.
"Coasting to a two-second lead over Jimmie Johnson, he was poised to score his first career win and right the ship of a sophomore slump plagued by six DNFs and just one top-10 finish.
"Instead, he left the track a broken man."

CLICK HERE FOR FULL STORY

Dave Rodman of NASCAR.com
"There are no guarantees in racing until the checkered flag falls, but everyone who was in the middle of Marcos Ambrose's flipped-switch gaffe under caution Sunday in the closing laps of the Toyota/Save Mart 350 at Infineon Raceway were sure he was going to win.
"Everyone, that is, except actual race winner Jimmie Johnson. Johnson took advantage of Ambrose mis-timing an attempt to save fuel by switching his No. 47 Toyota's engine off and on while the field circled the 1.99-mile road course under the seventh and final caution with fewer than seven laps remaining."

CLICK HERE FOR FULL STORY

NASCAR blogger Mike Mulhern
"Was Marcos Ambrose robbed of victory here Sunday?
Well, the rule book does have Section 10-4, which clearly gives NASCAR officials the power to do what they did, in effectively penalizing Ambrose in the final 15 miles of the Sonoma 350 for slowing on the track while under yellow.
"However, NASCAR officials also have to face the questioning that in two similar incidents – involving Greg Biffle at Kansas in 2007, and Dale Earnhardt Jr. at Michigan in 2008 – they ignored that rule and allowed wins by Biffle and Earnhardt to stand.
"And then there was the equally controversial use of that rule to deny Robby Gordon a shot at winning a Nationwide race at Montreal in 2007 – by ruling Gordon didn't maintain enough speed under the yellow. However the reason Gordon couldn't maintain speed there was because he'd just been spun out by – ironically – Ambrose under that yellow."
See below a similar incident in 2007 when Greg Biffle was awarded the Sprint Cup win at Kansas Speedway despite being passed by cars under yellow before the finish line as he ran out of fuel. One key difference is that Biffle did not come to a stop, but Ambrose did at Sonoma.