Mark Webber takes protege on birthday tour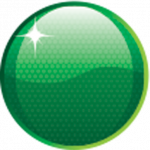 Young Kiwi driver Mitch Evans has received the best possible birthday present – a trip to the UK to hang out with Red Bull Racing Formula One driver and mentor Mark Webber.
Evans, who turns 16 this week and competes in the Australian Formula 3 Championship, will fly to London to spend some time with Mark Webber and Ann Neal and experience the life of a modern Formula One driver. Webber will take him to the Goodwood Festival of Speed where he will have the chance to meet up with the prestigious event's special guests.
Evans will also do some training with Webber, participate in a charity bike ride before attending the British Formula One Grand Prix at Silverstone.
"This is a very special opportunity and should be an amazing experience of the life of a modern Formula One driver – which one day I hope to be," Evans said.
"My father, Owen, who has guided and funded much of my motorsport career so far, will come to the British Grand Prix along with my older brother, Simon.
"As much of this time away is during my Saint Kentigern College school holidays, I won't miss much school time, but it will be a bit difficult to concentrate on my schoolwork after experiencing the inner sanctum of Formula One."