Scott Pye wins his way back into title race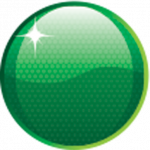 Scott Pye has dominated Rounds 9 and 10 of the British Formula Ford Championship at Castle Combe last weekend.
The AMSF International Rising Star qualified on pole for both races and won them both, despite a red flag incident in the second race which caused a restart.
The South Australian driver's result moved him back up to second place in the title, 43 points behind Scott Malvern.
"Rounds 9 and 10 of the championship could not have gone better," he said.
"After qualifying on pole for both races my hopes were high. In the first race my start was not perfect but thankfully everyone around me did not get the best starts either. I led into turn one and didn't look back, opening up a gap of 4.3s before settling into a nice rhythm to conserve the tyres.
"Round 10 was not so easy however. I got off to a good start and was looking on track for yet another race win before the race was red flagged due to an incident.
"As we had not completed 78 percent of the race we had to do a full grid re-start but the race would only go for the remaining six minutes that we had left before the red flag.
"I got an even better start than the first one and had a slight gap into turn one. I put my head down and opened a small lead over (Jamun) team-mate Josh Hill which I held for the remainder of the race.
"For me, the last race felt like two race wins considering what we were put through. It was fantastic to lead home another Jamun one-two.
"This puts me back into the title chase. For now though, my focus is not the championship but to continue this momentum and hopefully the championship will take care of itself."
The next round of the series is at Silverstone on August 14-15.