Saldana takes thrilling Duel in the Dakota win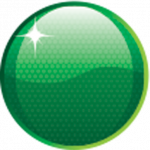 Joey Saladana was on the right end of a nail-bighting finish to the World of Outlaws Duel in the Dakota win on Sunday night.
Saldana and Jac Haudenschild went at it tooth and nail down the back straightaway on the white flag lap for the win, touching wheels at one point, with Saldana staying ahead by just mere inches as the pair charged into turns three and four.
Saldana edged the Hall of Famer at the line by a scant 0.164 seconds to score his sixth win of the season and the second of his career at River Cities Speedway.
For Saldana it was the 65th A-Feature win of his World of Outlaws career, as he was crowned the overall champion of the Duel in the Dakota which was comprised of both nights of racing this weekend, following a fourth-place performance in the opener on Saturday night.
"It's always good to win," said Saldana.
"I thought we had a shot at it last night (Saturday) and just never got to restart on the bottom, so I'm glad to win tonight. The crew did a great job and we just kept working on things all night. It feels good to be running up front for Budweiser and Kasey Kahne Racing."
Saldana started on the pole and battled Steve Kinser on the opening lap, with Kinser powering down the back straightaway to lead the opening circuit. Saldana used a textbook slide job on the 20th lap in turns one and two to take the top spot from the 20-time series champion.
Haudenschild came home second for the second consecutive night, piloting the Owens-Corning Fiberglass XXX to earn his seventh Top-Five finish of the season. He did everything he could in the late going as he and Saldana battled for the top spot.
Donny Schatz, the four-time and defending World of Outlaws champion who hails from North Dakota, finished third in the Armor All/STP J&J.
Kinser, who was victorious on Saturday night, finished fourth aboard the Bass Pro Shops Maxim to move into second in the standings as he chases his record 21st title.
Paul McMahan was fifth ahead of Lucas Wolfe, Jason Sides, Kraig Kinser and Danny Lasoski with Sam Hafertepe Jr. rounding out the Top Ten.
World of Outlaws Sprintcar Series
River Cities Speedway
Grand Forks, ND
A-main
| | |
| --- | --- |
| 1. | Joey Saldana |
| 2. | Jac Haudenschild |
| 3. | Donny Schatz |
| 4. | Steve Kinser |
| 5. | Paul McMahan |
| 6. | Lucas Wolfe |
| 7. | Jason Sides |
| 8. | Kraig Kinser |
| 9. | Danny Lasoski |
| 10. | Sam Hafertepe Jr. |
| 11. | Chad Kemenah |
| 12. | Mark Dobmeier |
| 13. | Sammy Swindell |
| 14. | Casey Mack |
| 15. | Craig Dollansky |
| 16. | Brian Ellenberger |
| 17. | Jason Meyers |
| 18. | Chris Shirek |
| 19. | Wade Nygaard |
| 20. | Toni Lutar |
| 21. | Nick Shirek |
| 22. | Kerry Madsen |
| 23. | Ben Gregg |
| 24. | Thomas Kennedy |
| 25. | Bob Martin |
World of Outlaws Championship Standings
| | | |
| --- | --- | --- |
| 1. | Joey Saldana | 3804 |
| 2. | Steve Kinser | 3748 |
| 3. | Jason Meyers | 3729 |
| 4. | Jason Sides | 3597 |
| 5. | Donny Schatz | 3586 |
| 6. | Paul McMahan | 3456 |
| 7. | Lucas Wolfe | 3436 |
| 8. | Jac Haudenschild | 3406 |
| 9. | Danny Lasoski | 3400 |
| 10. | Kraig Kinser | 3370 |