Marcos Ambrose disagrees with NASCAR ruling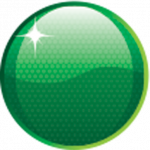 Australian driver Marcos Ambrose says that he does not agree with the ruling from NASCAR officials that saw him surrender the lead of the Toyota/SaveMart 350 while under caution with seven laps remaining at Infineon Raceway.
Ambrose started from sixth place but was the class driver of the race, working his way forwards and dominating the race, leading 35 laps and holding a commanding lead and speed advantage in the second half of the race.
The Aussie, who is yet to win a Sprint Cup race, was instructed by his JTG Daugherty Racing team to switch his engine off and coast to save fuel during a late race caution.
The #47 Clorox Camry failed to restart on an uphill section of the circuit and as Ambrose fought to restart his Toyota, second placed Jimmie Johnson led a bunch of cars in passing Ambrose.
Ambrose then retook his position at the front of the pack, only for NASCAR officials to order him to restart in seventh place for not maintaining pace with the Pace Car under caution.
The Australian was then shuffled even further back at the restart before moving forwards to finish in sixth place, also involved in an incident with the #31 CAT Chevrolet of Jeff Burton in the process.
"I'm disappointed. It's NASCAR's house and I'll always play by the rules," said Ambrose.
"I don't agree with it, I don't like it and that's only because I lost the race."
"I had the motor turned off trying to save a bit of fuel and just had trouble getting it fired again. That's it."
"I'm disappointed, but NASCAR calls the shots. I was leading the race and I just had trouble getting the motor cranked back up a little bit there."
"I don't think so, but that's my opinion only because I lost the race. There's not a lot of words to say. I'm just sorry for my guys."
Ambrose rises three points to be 27th in the 2010 Sprint Cup Series points standings after 16 races.