Gollob's Polish win moves him to the top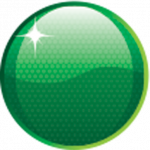 World Number Two Tomasz Gollob led a Polish trifecta in the FIM Torun Speedway Grand Prix of Poland on Saturday night.
The victory, which saw him go undefeated throughout his seven rides of the evening, elevates him to the top of the points table in the World Speedway Grand Prix.
An explosive home crowd also saw Norwegian-born Polish international Rune Holta join him on the podium as runner-up, while SGP title challenger Jaroslaw Hampel claimed the bronze medal.
It has been 37 years since a Pole was last crowned world individual champion. But Gollob feels he is in the form of his life and is ready to realise his dream of becoming No.1.
"I'm very happy tonight; that was absolutely fantastic. Congratulations to Rune and Jarek because that last heat was very hard. Getting maximum points is great for me and now I am in first position," said Gollob.
"It's going to be hard work in the next six GPs. But I was in good form tonight. I was always having a fantastic race with the bikes.
"I think I may be strong for the next six rounds of the GP. This year my dream is to be the world champion. The 2010 world champion will be Polish – me or Jarek."
Reigning world champion Australian Jason Crump closed the gap on the series' top three after reaching the final. His 15-point haul leaves him in fourth spot, but just one point behind Danish hotshot Kenneth Bjerre in third.
While the inaugural Torun SGP will go down in Polish speedway history, Torun fans will not have enjoyed an horrific spill for their Australian star Chris Holder in heat 14.
Holder lost control going into turn three, failed to correct his move and was sent sprawling across Greg Hancock's path.
The American's footrest clipped Holder's arm and the 22-year-old was left in agony on the shale. Initial reports suggested he had broken his arm, but he was hopeful it was just muscle damage and was set to undergo x-rays.
WORLD CHAMPIONSHIP STANDINGS:
| | | |
| --- | --- | --- |
| 1. | Tomasz Gollob | 78 |
| 2. | Jaroslaw Hampel | 75 |
| 3. | Kenneth Bjerre | 59 |
| 4. | Jason Crump | 58 |
| 5. | Rune Holta | 48 |
| 6. | Andreas Jonsson | 46 |
| 7. | Hans Andersen | 46 |
| 8. | Nicki Pedersen | 44 |
| 9. | Chris Holder | 41 |
| 10. | Magnus Zetterstrom | 37 |
| 11. | Chris Harris | 36 |
| 12. | Greg Hancock | 34 |
| 13. | Freddie Lindgren | 33 |
| 14. | Emil Sayfutdinov | 27 |
| 15. | Tai Woffinden | 22 |
| 16. | Janusz Kolodziej | 12 |
| 17. | Adrian Miedzinski | 6 |
| 18. | Antonio Lindback | 6 |
| 19. | Piotr Protasiewicz | 5 |
| 20. | Matej Kus | 3 |
| 21. | Leon Madsen | 3 |
| 22. | Nicolai Klindt | 1 |
FIM Torun Speedway Grand Prix of Poland
Semi-Final 1
| | |
| --- | --- |
| 1. | Tomasz Gollob |
| 2. | Jasoslaw Hampel |
| 3. | Nicki Pedersen |
| 4. | Tai Woffinden. |
Semi-Final 2
| | |
| --- | --- |
| 1. | Rune Holta |
| 2. | Jason Crump |
| 3. | Hans Andersen |
| 4. | Adrian Miedzinski. |
Final
| | |
| --- | --- |
| 1. | Tomasz Gollob |
| 2. | Rune Holta |
| 3. | Jaroslaw Hampel |
| 4. | Jason Crump. |