Fifth DJR Falcon added to its stable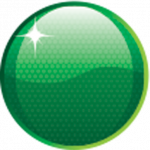 Dick Johnson Racing has purchased another Ford Falcon FG chassis, making its collection of Triple Eight Engineering-built cars up to five.
The car that DJR has secured is Jamie Whincup's championship-winning Falcon FG chassis that he won last year's title in.
The team now has in its possession T8 15 (Jonathon Webb), T8 16 (Steve Johnson), T8 18 (James Courtney), T8 19 (ex-Whincup championship winner) and T8 21 (a spare chassis that hasn't been raced).
The team actually took delivery of the ex-Whincup earlier in the year, loaning it for promotional use in the pre-season. DJR has now finalised the purchase aggrement with Triple Eight.
"We've finalised to take full ownership of it two weeks ago. We've got to finish paying the dollars, but that's a formality," sporting director Adrian Burgess told Speedcafe.com.au.
"It makes it better for us if we have an accident. We'll be ready to react quick, and with Car of the Future coming on and the chassis upgrades that we're going to need to do to suit the independent rear end, it will be a good thing that we can look at that earlier.
"We'll probably get one car modified earlier ready for the start of 2012. The turn around time over that break will mean we aren't building a completely new Car of the Future chassis. We'll be able to be ahead of the game.
"The new chassis which we haven't run yet is a bare chassis. This car we've just taken from Triple Eight is a complete car minus running gear, which isn't an issue."
Burgess said that having two spare cars also means that the team has the right amount of cars in case there was an opportunity to run a fourth car next year, if the right Racing Entitlements Contract became available.
"It's too early, but it's always an option," he said.
"All three-car teams look at their business model, logistical and the way it is structured. Four cars makes it more beneficial. It's obviously more of a headache – more drivers, more engineers, more management, all those things, but if you feed it all in the sausage machine, I'm sure it's the right shape sausage at the end!"
In other DJR news, negotiations continue with Ford to up its support of the team in the future.
Team co-owner Charlie Schwerkolt confirmed to Speedcafe.com.au that correspondence is ongoing with the championship leading squad and a final decision on its commitment to the famous Queesnland team could come before Phillip Island in September.