Breakthrough wins at Eastern Creek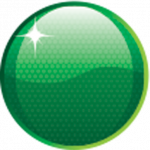 Damien Radosevic and Kyle Ensbey have broken through to claim their first CIK Stars of Karting victories during round three held at Sydney's Eastern Creek International Karting Raceway over the weekend.
Radosevic overcome a disappointing start to the weekend where he failed to post a lap in qualifying and the opening heat race to take out the Pro Light (KF1) category.
At the other end of the scale Ensbey and Pierce Lehane had a trouble-free weekend on their way to victory in the Pro Gearbox (KZ2) and Pro Junior (KF3).
After finishing third behind Cian Fothergill and Hayden McBride in the opening final, Radosevic steered his Energy Kart near the front of the field during the opening half of the second 25-lap encounter.
Radosevic battled with John Grother for third position, a spot that elevated to the lead when both Fothergill and McBride encountered mechanical dramas mid race.
From there, Radosevic pulled clear of Grother to claim the victory and the New South Wales state championship at the same time.
"It is a huge relief to win my first round, I've been trying for a couple of years now and after the disappointment of yesterday's qualifying dramas I didn't think it would be this weekend," said Radosevic.
Finishing third in the Pro Light (KF1) category was local driver Daniel Baker who stepped in for the injured Matthew Waters aboard the Tesa tape-backed Kosmic kart.
For Ensbey, the victory is a continuation of the fairytale start to the next step of his career in the CIK Stars of Karting Series.
The Sunshine Coast racer finished third on debut in Ipswich last month before taking out both 25-lap main events at the weekend.
In his series debut Toowoomba's Tyler Greenbury certainly stamped his arrival with a strong runner-up finish. The 17 year-old withstood huge pressure from series leader Kel Treseder over the final stages of the second final to claim second place.
While Lehane may have taken his third straight Pro Junior (KF3) win in his CRG, the gap to second is certainly closing with the likes of Brock Plumb, James Macken, Trent Grubel, Jake Coleman, Jonathon Venter and Jacob Parsons showing strong pace.
Venter charged his way from the back of the grid to finish third in the second final and secure his fourth podium finish of the year behind Lehane and James Macken in the final 25-lap encounter.
Macken's third podium finish of the year has moved him into third spot in the championship with one round remaining.
In the Development Categories it was Brendan Nelson and Jordan Zammit who proved superior in the East Coast Clubman and Junior National divisions.
For the full results please Click Here
CIK STARS OF KARTING SERIES
Points after Round 3 of 4
Pro Light (KF1)
1. Cian Fothergill (Kosmic) 233
2. Hayden McBride (Gillard) 194
3. Joel Smith (Tony Kart) 170
4. Damien Radosevic (Energy) 169
5. Grant Smith (Tony Kart) 159
Pro Gearbox (KZ2)
1. Kel Treseder (CRG) 211
2. Troy Woolston (Arrow) 187
3. Matthew Wall (Arrow) 197
4. Christopher Hays (Tony Kart) 177
5. Jason Pringle (CRG) 172
Pro Junior (KF3)
1. Pierce Lehane (CRG) 242
2. Brock Plumb (Birel) 202
3. James Macken (Tony Kart) 183
4. Jonathon Venter (Kosmic) 175
5. Jackson Delamont (Tony Kart) 162
East Coast Title Clubman
1. Jason Hryniuk 193
2. Daniel Baker 189
3. Brendan Nelson 180
4. Brenton Simonds 148
5. Thomas Phillips 140
Junior National
1. Mitchell Gee 192
2. Philip Munnerley 175
3. Christopher Corbett 170
4. Breanna Woodland 164
5. Anthony Gamauf 132
Round Three Results
Pro Light (KF1)
1. Damien Radosevic (Energy)
2. John Grother (Gillard)
3. Daniel Baker (Kosmic)
4. Peter Hollings (Gillard)
5. Grant Smith (Tony Kart)
Pro Gearbox (KZ2)
1. Kyle Ensbey (Intrepid)
2. Tyler Greenbury (Intrepid)
3. Kel Treseder (CRG)
4. Matthew Wall (Arrow)
5. Jason Pringle (CRG)
Pro Junior (KF3)
1. Pierce Lehane (CRG)
2. James Macken (Tony Kart)
3. Jonathon Venter (Kosmic)
4. Jacob Parsons (Kosmic)
5. Brock Plumb (Birel)