Another mixed run for Daniel Ricciardo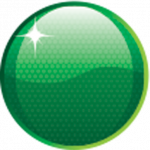 Red Bull Junior driver Daniel Ricciardo had another mixed round in the 2010 Formula Renault 3.5 season at Magny Cours.
The 20-year-old racer saw his qualifying session hampered by traffic and a mechanical problem. The Tech 1-prepared car was left stranded out on track with a clutch drama, which eventually saw him line-up in 10th place.
The race turned wet and he made it as high as fifth before eventually taking sixth.
On Sunday, things got better after an impressive drive at the French circuit. The West Australian took his fourth pole position for the season but was disabled when his team elected to change the slicks on the grid. The tyre change was deemed to have been made too late – past the permissible five minute period before the race start – and Ricciardo was subsequently handed a drive through penalty on lap four.
After completing the drive-through and making his compulsory pit stop, he was still running in fourth and eventually made his way up to second – right on the tail of race leader Nathanael Berthon.
Intermittent rain made conditions on track slippery, but Ricciardo continued to push, taking second by just 0.25s after 40 minutes of racing. The results mean that Ricciardo moves up to second place in the series.
Ricciardo said that the issued drive-through was disappointing.
"It was really disappointing to get the drive through penalty as I felt really comfortable in the lead," he said.
"I was kind of expecting it, so it wasn't really a surprise when the team told me.
"It has been a bit of a mixed weekend but to leave with a second place after a difficult weekend last time in Brno, is still a good result."