Ambrose gifts Johnson first road course win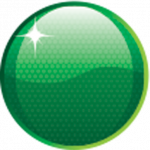 Four-time Sprint Cup champion Jimmie Johnson has won his first Sprint Cup road course race with victory in the Toyota/SaveMart 350 at Infineon Raceway in Sonoma, California.
Johnson was gifted the win after a costly error from race leader Marcos Ambrose saw the Aussie the lead under caution.
Ambrose was told by his JTG Daugherty Racing crew to shut off his engine and coast while under caution to save fuel in the dying stages of the race.
When Ambrose's engine failed to restart his car crept to a halt and was passed by several cars. Ambrose resumed his position at the front of the pack but was then advised by NASCAR to restart in seventh position for failing to maintain the speed of the Pace Car.
Johnson said that he was surprised to see Ambrose, who finished sixth, switch his engine off at an uphill section of the 1.99-mile road course.
"With Marcos, we came around through Turn 1, and normally guys shut the car off downhill, coasting to save fuel," said Johnson.
"I didn't think at first that he had shut the car off, going up the hill – that's just the last place that he would probably do it.
"I thought maybe he ran out of fuel or had an electrical problem or something major, because the car just came to a stop. At that point, I'm thinking, 'How does the procedure work?'
"I know when you come to a stop, you're clearly not maintaining a reasonable speed, and it would be interesting to see where they put him.
"In one respect, I felt like, if they put him back up in front of me, I'd kind of see that as OK, although I'd be raising hell on the radio and cussing like crazy and trying to fight it, because it looked like his car broke, and it shut off.
"The way the rule reads, you have to maintain a reasonable speed, and coming to a stop on the racetrack is no speed.
"All that being said, I feel bad for him. His team owners (Tad and Jodi Geschickter) gave me my chance in (the) Nationwide (Series) in '98. … It was definitely a gift kind of handed to us."
RESULTS: Toyota/SaveMart 350 at Infineon Raceway
| | | | |
| --- | --- | --- | --- |
| 1. | #48 | Jimmie Johnson | 110 laps |
| 2. | #7 | Robby Gordon | |
| 3. | #29 | Kevin Harvick | |
| 4. | #9 | Kasey Kahne | |
| 5. | #24 | Jeff Gordon | |
| 6. | #47 | Marcos Ambrose | |
| 7. | #16 | Greg Biffle | |
| 8. | #26 | Boris Said | |
| 9. | #14 | Tony Stewart | |
| 10. | #42 | Juan Pablo Montoya | |
2010 NASCAR Sprint Cup Series
Points Standings after Race 16 of 36
| | | |
| --- | --- | --- |
| 1. | Kevin Harvick | 2334 |
| 2. | Jimmie Johnson | 2194 |
| 3. | Kyle Busch | 2193 |
| 4. | Denny Hamlin | 2183 |
| 5. | Jeff Gordon | 2142 |
| 6. | Kurt Busch | 2118 |
| 7. | Matt Kenseth | 2092 |
| 8. | Jeff Burton | 2027 |
| 9. | Greg Biffle | 2011 |
| 10. | Tony Stewart | 1983 |
| 11. | Mark Martin | 1947 |
| 12. | Carl Edwards | 1932 |
| 27. | Marcos Ambrose | 1469 |