Rosenberg commits to 2011 V8 Supercars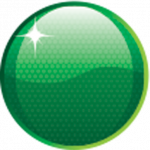 V8 Supercars Racing Entitlements Contract owner James Rosenberg has stated his intention to remain in the sport beyond this season.
Rosenberg, who enters Tim Slade in the #47 Wilson Security Racing Ford Falcon FG, prepared by Stone Brothers Racing, has dismissed pit lane speculation that he was considering selling his REC at the end of the season, having only come into the sport this year.
This news comes after Slade scored the best result of his short V8 career yesterday at Hidden Valley, qualifying third and finishing sixth in his most competitive showing yet.
Rosenberg told Speedcafe.com.au that his entry will be in the game next year, however, the team, driver and sponsor deals are still far from confirmed.
"I'm carrying on next year, for sure," he confirmed.
"Hopefully nothing much really changes. That's all in discussions now, so I can't say much more than that. I'm happy with the deals I have.
"We will be talking to Wilsons about next year, John McMellan (Wilson CEO) is here this weekend so that will be discussed soon.
"I'm very comfortable with the relationship with Stone Brothers and Tim has his goals to meet, but we're on par at the moment."
Rosenberg says that running a V8 entry is tough, but rewarding.
"I'm enjoying the team and the camaraderie. It's good," he said.
"I've enjoyed it, but we'll see what happens next year. It has been hard work. Keeping everything going along smoothly takes controlling, but that's life. I've been in businesses all my life so we've just got to work through these things which I know I can do."
Second-year V8 driver Slade has had a form boost of late, finishing sixth yesterday, adding to his seventh in the last round at Winton.
"Tim is on par with where he should be," he said.
"This round and the next we're looking at very closely but he's totally on par in Stones mind and my mind."
Slade doesn't have a driving contract for next year and told Speedcafe that he is comfortable with his current position.
"All I have to do is get results and my position should be safe," he said.
"I'm not too worried. I'm a realist and I believe if I do my end of the job, I shouldn't be too concerned. We should be able to set something in concrete after the break after Townsville. That's when we'll get some answers out of some other people too."