Penske's Will Power clinches pole in Iowa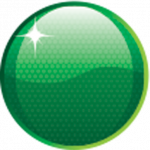 Will Power earned the PEAK Performance Pole Award for the Iowa Corn Indy 250 presented by Pioneer by the narrowest of margins – his first pole on an oval.
The Australian Team Penske driver claimed his fourth pole of the season with a four-lap average speed of 181.337mph (1:10.9925s) on the .875-mile oval.
Power edged out fellow Armor All Gold Coast 600 driver Scott Dixon in the Target Chip Ganassi Racing car.
Fellow Australian Ryan Briscoe qualified eighth for the race.
Power was pleased with his fourth pole of 2010.
"I am very happy to get my first pole on an oval," he said.
"We have been right there the past few races, but I have had some funny things go wrong and a little bit of bad luck. I am very happy with the Verizon car today and our run was solid. We will have a long day tomorrow and the race will be tough on the short track."
| | | | |
| --- | --- | --- | --- |
| 1 | 12 | Will Power | 1:10.9925  181.337 |
| 2 | 9 | Scott Dixon | 1:10.9945  181.332 |
| 3 | 26 | Marco Andretti | 1:11.1230  181.005 |
| 4 | 3 | Helio Castroneves | 1:11.1706  180.884 |
| 5 | 10 | Dario Franchitti | 1:11.1805  180.859 |
| 6 | 77 | Alex Tagliani | 1:11.1835  180.851 |
| 7 | 5 | Takuma Sato | 1:11.2541  180.672 |
| 8 | 6 | Ryan Briscoe | 1:11.2541  180.672 |
| 9 | 7 | Danica Patrick | 1:11.4863  180.085 |
| 10 | 4 | Dan Wheldon | 1:11.5591  179.902 |
| 11 | 22 | Justin Wilson | 1:11.5696  179.875 |
| 12 | 37 | Ryan Hunter-Reay | 1:11.6531  179.666 |
| 13 | 14 | Vitor Meira | 1:11.6733  179.615 |
| 14 | 19 | Alex Lloyd | 1:11.7727  179.366 |
| 15 | 11 | Tony Kanaan | 1:11.8758  179.109 |
| 16 | 32 | Mario Moraes | 1:11.9300  178.974 |
| 17 | 24 | Graham Rahal | 1:12.1972  178.312 |
| 18 | 67 | Sarah Fisher | 1:12.2485  178.185 |
| 19 | 8 | E.J. Viso | 1:12.2867  178.091 |
| 20 | 78 | Simona de Silvestro | 1:12.3565  177.919 |
| 21 | 2 | Raphael Matos | 1:12.3878  177.842 |
| 22 | 36 | Bertrand Baguette | 1:12.6403  177.224 |
| 23 | 34 | Mario Romancini | 1:12.9647  176.436 |
| 24 | 06 | Hideki Mutoh | 1:14.2129  173.468 |
| 25 | 18 | Milka Duno | No time  No speed |