Owen Kelly fifth in brilliant NASCAR debut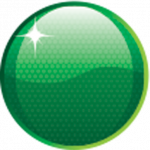 Australian driver Owen Kelly has finished an outstanding fifth place in his NASCAR debut at the Bucyrus 200 at the Road America road course in Elkhart Lake, Wisconsin today.
Kelly turned in a storming finish aboard the #27 K1 Speed Ford Fusion of Baker Curb Racing, passing cars and racing up the order after suffering a front tyre puncture with 20 laps to go.
Kelly was forced to drive his car around the majority of the 4.048-mile road course (6.515 km) on the cut tyre to return to the pits, which in turn broke the car's front sway bar.
With an ill-handling car as a result, Kelly battled on after dropping to 18th as a result of the puncture, but was able to move back through the field and score a stunning NASCAR Nationwide Series debut.
Sprint Cup Series driver Carl Edwards won today's race ahead of Canadian road course ace Ron Fellows and Nationwide Series regular Brendan Gaughan.
Kelly, who will drive for Jack Daniel's Racing in the V8 Supercars endurance races this year, said that the late incident cost him an even better result.
"With 20 laps to go I cut a right front tyre and had to drive on the rim for almost an entire lap," said Kelly.
"Driving back to the pits broke the front sway bar and the car handled like a speedboat from then on.
"We put new tyres on it and made sure we pulled the guard out. We lined up about 18th as the last car on the lead lap with about 18 laps to go.
"I managed to come through the field and pick up a heap of spots. The car was a bit of a handful but I just had to get on with it."
Kelly was pleased to be on the pace for the majority of the weekend.
"I'm really happy with that. We had a good car before the sway bar fell off and were right on the pace all weekend," he said.
"It made it difficult at the end but all things considered it's a great result and I couldn't be happier.
"A top five in the Nationwide Series is difficult to get at any time, so I'm pretty pumped to get one in my first race.
"It was not only my debut, I hadn't driven a Nationwide car at all before first practice, so to have all that stacked up against me and come through with a good result was great.
"The team was awesome and helped me learn on the go. We've come through and everyone here is really pleased."
Kelly hopes there's a chance to have another race in the NASCAR category, possibly at the Montreal street course round.
"I had to get this first race under my belt to show that I can do it," he said.
"You can walk up and down the pit lane talking to teams as much as you want but until they have seen you do it they don't really know, so it's so hard to get that first break.
"This will make it a lot easier to try and get something going for the next two Nationwide Series road races."