John Martin takes Superleague pole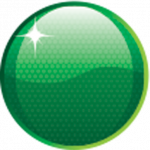 Beijing Guoan FC driver John Martin will start from pole position in Race 1 of Superleague Formula at Jarama, Spain on Sunday.
The 25-year-old Australian dominated Saturday's practice and qualifying sessions, topping Practice 1, before setting the fastest time in Group A Qualifying with a 1m20.891s. He then worked his way through the one lap knockout Quarter Final, Semi Final and Pole Final shootouts.
"In the past I have found qualifying to be the hardest part of the weekend," he said.
"So to start from the front … let's go win some races now, happy days!
"It is great to put Beijing Guoan FC on pole position. It is an incredible feeling for me and a good reward for the hard work the Alan Docking Racing boys have put in over the past two seasons with me in Superleague Formul
"The car is really fun to drive. The team has done an awesome job. It is so easy to drive smooth and it is looking after its tyres as well. I am really looking forward to tomorrow now. It is going to be good fun!"
Two races will be held at Jarama this weekend.