World Series Sprintcar dates announced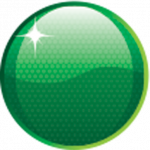 The dates for the 2010/11 World Series Sprintcars Championship have been announced.
The series returns to Tasmania after it was not included in the travelling show last year in news that is expected to be embraced by fans at both the Hobart and Latrobe venues.
The usual Speedweek component, which sees an influx of local drivers and visiting American drivers nominate over the popular holiday period, has been retained.
There is more good news for South Australia fans with Murray Bridge and Adelaide both hosting two different rounds.
And finally there will be a big western swing as the teams head to Western Australia to round out the competition with six big nights of racing.
Looking at the dates in more detail all the action starts in Brisbane on November 20 before heading up the road to Toowoomba the following weekend.
The cars and transporters are then loaded on a boat and head to Tasmania for rounds three and four.
The first of the Tasmanian rounds will be held at Hobart on December 4 with the next round at Latrobe on December 11.
Teams then have a chance to regroup before meeting again at Speedway City in Adelaide for round five and the first night of Speedweek on December 26.
The following night the action will be at Murray Bridge before all the drivers and crews make their way to Mount Gambier for round seven on December 28.
After three consecutive nights of racing teams will have a night off and cross the South Australian/Victorian border to prepare for round eight at Avalon on December 30 followed by the final bout of Speedweek at Warrnambool on January 1.
It is then up to Brisbane for the two-night Australian Open on January 7-8 before then heading back to South Australia to contest round 11 at Murray Bridge on January 14 and round 12 in Adelaide on January 15.
From there the series heads out to Western Australia.
First stop is Kalgoorlie for round 13 on February 9 before down to Bunbury for a two-night affair on February 11-12.
Heading further into WA's South West the fast Manjimup track will host round 14 on February 16 before the teams pack up and head to Perth.
The series grand final will be contested at the Perth Motorplex on February 18-19.
One of the notable tracks that is absent from the schedule is Sydney's Parramatta City Raceway.
2010/11 WORLD SERIES SPRINTCARS SCHEDULE
Round 1: Saturday November 20 Brisbane
Round 2: Saturday November 27 Toowoomba
Round 3: Saturday December 4 Hobart
Round 4: Saturday December 11 Latrobe
Speedweek
Round 5: Sunday December 26 Adelaide
Round 6: Monday December 27 Murray Bridge
Round 7: Tuesday December 28 Mt Gambier
Round 8: Thursday December 30 Avalon
Round 9: Saturday January 1 Warrnambool
Round 10: Friday January 7 Brisbane – Aust Open
Round 10: Saturday January 8 Brisbane – Aust Open
Round 11 Friday January 14 Murray Bridge
Round 12: Saturday January 15 Adelaide
Round 13: Wednesday February 9 Kalgoorlie
Round 14: Friday February 11 Bunbury
Round 14: Saturday February 12 Bunbury
Round 15 Wednesday February 16 Manjimup
Round 16 Friday February 18 Perth Motorplex – Grand Final
Round 16 Saturday February 19 Perth Motorplex- Grand Final