VIP guest for ONE HD MotoGP coverage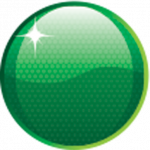 Reknowned Australian MotoGP engineer Jeremy Burgess will be a special guest in the Channel 10/ONE HD studios for this weekend's MotoGP round at Silverstone.
Burgess will sit alongside regular host Greg Rust and expert caller Daryl Beattie on Sunday evening.
Burgess, originally from Adelaide, is the chief engineer for Valentino Rossi's Fiat Yamaha motorcycle and has taken Wayne Gardner, Mick Doohan and Rossi to multiple world championship success.
The reason Burgess is able to be in Network 10's Sydney studios is due to Rossi's absence from the next few rounds after he broke his leg in practice at the Italian Grand Prix two weeks ago.
Rossi has not confirmed his return date yet, however, the earliest he is expected to return is the round at Brno on August 22.
Host Rust said that is an honour to have Burgess in the studio with himself and Beattie.
"We're delighted and honoured," he said.
"We've had to take the mould of the show and throw it out the window because there's so much great stuff that we can talk to him about – both current and past. He's been involved with so many greats like Mick Doohan, Wayne Gardner and Valentino Rossi in recent times.
"The great thing that people forget is that he was there the last time the championship was competing at Silverstone 24 years ago. He's got an enormous amount of experience, and our audience will hang off his every word.
"We've been fortunate enough to catch up with him via our correspondent Steve Parish, but to have him in the studio is a huge coup. We're very fortunate.
"He gets very little time off during the year and he's giving up the time he has with his family. Obviously there's attributing circumstances to why he's out here with what happened to Valentino in Italy."
Burgess will be apart of the commentary team for all three motorcycle races covered by the network – the 125cc class, Moto2 and MotoGP.
Network 10's all-sports channel ONE HD will broadcast the qualifying for Australian viewers at 11pm EST, followed by the race day coverage which starts on Sunday evening at 6.45pm (125cc). The MotoGP race airs at 9.30pm. Burgess will be in the studio on Rust and Beattie on Sunday only.
In practice yesterday at Silverstone, Rossi's team-mate Jorge Lorenzo topped the times. Australian Casey Stoner was second fastest.