Return to form for Jason Richards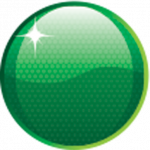 Jason Richards returned to form at Hidden Valley Raceway, taking fourth place in the opening race of the Skycity Triple Crown at Hidden Valley Raceway today.
The Team BOC driver scored provisional pole but blamed a dud set of tyres for dropping down to 10th place.
Richards pitted the earliest of the leaders in the race, and coupled with great pace, leaped into a podium spot until overhauled by SP Tools driver Shane van Gisbergen, who changed all four tyres in his pit stop (compared to Richards who only changed his rear tyres).
He told Speedcafe.com.au that it was a relief to score a good result after a disappointing year so far.
THE FINAL RACE OF THE 2023 REPCO SUPERCARS CHAMPIONSHIP ON ONE OF THE WORLD'S BEST STREET CIRCUITS. GO ALL IN AT THE VAILO ADELAIDE 500, CLICK HERE TO BUY TICKETS
"It's awesome, it's great to back up there," he said.
"We've been lost in the last three race meetings. We haven't made the top 10 and been quite a bit off, particularly in the races.
"Here at Darwin, it has traditionally been a strong track for me over the last four or five years. Last year, we were on provisional pole and I stuck it on (outright) pole and I had a fair bit to aim for this weekend.
"We went away from our current set-up and ran last year's set-up and put it on provisional pole again, which was nice. In the shoot-out, the car was horrible. We had brand-new tyres, but it was like they were no good. We just didn't have the grip and we had no speed. That was a bit disappointing.
"We made significant changes for the race, more what like we've run this year to try and make it a stronger. I made a weapon start and I was the third or fourth quickest car. (Shane) van Gisbergen ran us down, but he changed all four tyres, which was a good strategy. We were tossing up about doing it but you lose so much time in the stop and we weren't sure if it was going to be worth it.
"We made an awesome stop and jumped a lot of cars and had enough car speed to hold them out."
Richards is confident that the speed will continue tomorrow, but can it continue beyond Hidden Valley?
"Normally I'd say for sure, but we're starting to follow a pattern," he said.
"I'm sure we'll have a reasonable Townsville with race pace. I think it can continue there. At Bathurst, we'll be strong. We normally go very well at Phillip Island. We've got some good tracks which we're coming into that are traditional strong, but I guess at places at Tasmania, we've only been mid-pack.
"It will be interesting to see if we can break that pattern."