Marcos Ambrose qualifies sixth at Sonoma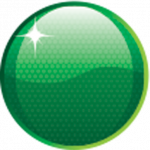 Australian Marcos Ambrose has qualified in sixth place for the Toyota/SaveMart 350 at the Infineon Raceway road course in Sonoma, California, but a mistake cost him a chance at pole position.
Ambrose was fastest at the 1.99-mile road course in first practice this morning, but a mistake on his qualifying lap saw him drop time and miss out on a chance for his second straight pole at Sonoma.
"I made a mistake and had too much speed," said Ambrose.
"I actually had my right foot caught between the brake and the throttle and carried a lot of momentum and couldn't make the turn.
"I run those two (pedals) pretty close together for these road course races and was maybe just a little bit anxious.
"I knew I really had to make up some time. I just had my foot an eighth-of-an-inch too far to the right-hand side of the brake pedal.
Ambrose, who finished in third place at Sonoma last year after starting from the rear of the field due to an engine change on Saturday, was frustrated by his mistake.
"I'm kicking myself," said Ambrose.
"I don't like making mistakes. We had a great car. We're not going to get the pole with that lap, but at least we're in the front half of the field. We'll be ready to rock and roll for Sunday."
Ambrose is determined to put on a good show on Sunday in the first road course race of the season, having suffered from a poor start to the 2010 Sprint Cup Series season.
"It's too important for us, really," said Ambrose.
"We're putting so much on us this weekend that it doesn't help you do what you have to do on the race track.
"We've had a terrible year and are trying to bounce back. We just want to get through this weekend, hopefully with a top-five, challenge for a win and hopefully get our season really going."
Defending Sonoma race winner Kasey Kahne won pole in qualifying today, again proving that the former dirt track star can turn both left and right.