Richards takes provisional Darwin pole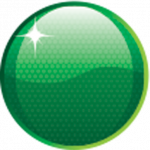 Jason Richards is turning into a Hidden Valley specialist after taking provisional pole position at the Darwin circuit today.
Richards, driving his Team BOC Commodore VE, scorched around the Hidden Valley track in a 1m09.9047s, putting him in a great position to take a second-consecutive pole at the track having scored the top spot for last year's Saturday race.
The top 10 shootout will start at 12.20pm.
Championship contenders Jamie Whincup (TeamVodafone) and James Courtney (Jim Beam Racing) were provisionally second and third, ahead of Craig Lowndes (TeamVodafone), Mark Winterbottom (Orrcon Steel FPR), Tim Slade (Wilson Security Racing), Garth Tander (Toll HRT), Shane van Gisbergen (SP Tools) and Paul Dumbrell (The Bottle-O Racing).
Just missing out on a top 10 birth was Lee Holdsworth (Fujitsu Racing) and Will Davison (Toll HRT).
| | | | |
| --- | --- | --- | --- |
| 1 | 8 | Jason Richards | 1:09.9079* |
| 2 | 1 | Jamie Whincup | 1:09.9460 |
| 3 | 18 | James Courtney | 1:09.9648 |
| 4 | 888 | Craig Lowndes | 1:10.0095 |
| 5 | 5 | Mark Winterbottom | 1:10.0167 |
| 6 | 7 | Todd Kelly | 1:10.0381 |
| 7 | 47 | Tim Slade | 1:10.1060 |
| 8 | 2 | Garth Tander | 1:10.1108 |
| 9 | 9 | Shane Van Gisbergen | 1:10.1287 |
| 10 | 55 | Paul Dumbrell | 1:10.1700 |
| 11 | 33 | Lee Holdsworth | 1:10.2032 |
| 12 | 22 | Will Davison | 1:10.2372 |
| 13 | 51 | Greg Murphy | 1:10.2550 |
| 14 | 12 | Dean Fiore | 1:10.2899 |
| 15 | 17 | Steven Johnson | 1:10.2992 |
| 16 | 3 | Tony D'Alberto | 1:10.3499 |
| 17 | 34 | Michael Caruso | 1:10.3738 |
| 18 | 14 | Jason Bright | 1:10.3958 |
| 19 | 10 | Andrew Thompson | 1:10.4230 |
| 20 | 39 | Russell Ingall | 1:10.4347 |
| 21 | 15 | Rick Kelly | 1:10.4616 |
| 22 | 24 | Fabian Coulthard | 1:10.4677 |
| 23 | 19 | Jonathon Webb | 1:10.4678 |
| 24 | 11 | Jason Bargwanna | 1:10.5073 |
| 25 | 4 | Alex Davison | 1:10.5780 |
| 26 | 6 | Steven Richards | 1:10.5903 |
| 27 | 21 | Karl Reindler | 1:10.6732 |
| 28 | 16 | Tony Ricciardello | 1:10.9525 |
| 29 | 30 | Daniel Gaunt | 1:11.2240 |