Bright debuts lighter composite panels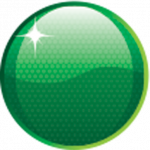 Jason Bright's Trading Post Racing Commodore VE is leaner and meaner, with the car competing with composite body panels for the first time this weekend at Hidden Valley Raceway.
It is estimated that the panels, appearing on the passenger door, the rear doors and the rear quarters skins, reduces the overall weight of the car by more than five kilograms.
V8 Supercars rules state that steel skin panels must remain on the driver's door for safety reasons.
At this stage, only Bright's Commodore features composite panels, with his Brad Jones Racing team-mate Jason Richards set to get the lighter panels from Townsville onwards. Other teams, like Walkinshaw Racing and Ford Performance Racing, have had the panels for some time.
BJR team manager Chris Clark told Speedcafe.com.au that any weight saving is a big coup in the tight V8 Supercars competition.
"Anytime you can save weight, it's a major bonus, especially when you've got a heavy driver," he said.
"It's about ballasting the car in the right place. The whole point of pulling the weight out of the car with the panels allows us to adjust the ballast to where you want to put it on the car to balance it out. The driver sits in the centre of the car, or close to it, and then you balance the rest of it out. You don't want to load up the back or you get a pendulum effect.
"It's all about pulling the weight from up high and dragging it lower. If you could have a composite roof, you would."
Brad Jones Racing has a deal with Holden to supply panels, but the team now loses that financial saving with the composite panels. But what's the price of a 5kg reduction?
While Bright gets the weight reduction benefit for now, he will debut a new Trading Post Racing Commodore at Phillip Island in September.