Henning Solberg switches to Fiesta S2000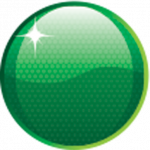 Henning Solberg will contest the four forthcoming tarmac rounds on the FIA World Rally Championship 2010 calendar in an Expert supported Ford Fiesta Super 2000, making his debut in the car at Rally Bulgaria next month.
The Norwegian will swap from a turbo-charged Ford Focus RS WRC in the Eastern European event under the Stobart M-Sport Ford banner, but will not be nominated to score manufacturer points.
Solberg will also compete in the Ford Fiesta S2000 at the WRC rounds in Germany, Spain and France later this year.
Solberg's regular WRC co-driver, Ilka Minor, will join him as the pair look to gain experience of the S2000 car on tarmac.
The crew will continue to drive a Ford Focus RS WRC for the Stobart M-Sport Ford Rally Team on gravel rounds, and will be nominated for manufacturer points alongside team-mates Matthew Wilson/Scott Martin at Rally Finland at the end of July.
"I've heard nothing but good reports about the new Ford Fiesta S2000 so far, and it will be interesting to drive it in Bulgaria and give my opinion on how I feel it runs compared to the Ford Focus RS WRC," said Henning Solberg.
"Bulgaria is a new WRC round and that will give everyone an equal chance – it will be  good for me as I contest it in a car that I am less familiar with.  It's a great opportunity for me and I think I am really going to enjoy the experience."
M-Sport Managing Director and boss of the BP Ford Abu Dhabi World Rally Team, Malcolm Wilson, supports the move as part of the ongoing development of the Fiesta.
"It is great news that Henning will be doing the tarmac rallies in the S2000 for the rest of the season," said Malcolm Wilson.
"The Fiesta is the platform for the next generation of WRC cars and this gives Henning the chance to be right at the forefront of the development cycle. 
"We look forward to receiving the feedback from Henning that his experience within the WRC can provide."