Frosty admits to nerves before Darwin win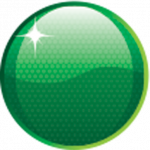 Race 13 winner Mark Winterbottom says that he hasn't felt nervous before a race in a while – but that fact didn't seem to slow him down.
The Orrcon Steel Ford Performance Racing driver took victory in the first of two races at Hidden Valley Raceway today, beating TeamVodafone's Jamie Whincup comfortably.
After a strong start to the year, Winterbottom faded in the past two events, including a heavy shunt at Queensland Raceway. Today's win is his first in eight months.
Winterbottom said that it was "nice" to feel nervous before the race.
"I hadn't been on pole for a while, and I hadn't led a race for a while either," he said.
"The nerves were there a little bit, which is a nice feeling. Once I was in front, I just put my head down.
"To turn around the form we've had, it's a real credit to the guys. They've worked incredibly hard. It was very, very nice to spray the champagne in a few of their faces. They love it. They are very passionate guys and it's a great reward for them."
While 'Frosty' thanked his FPR team, there was one bloke in particular that he heaped the most praise on …
"Campbell Little is a guru, really," Winterbottom said of his renowned race engineer.
"He's been working hard. The bits he has had on the car have only been 70 percent of what he wanted. It was slightly foreign to him. He needed to get those bits on, but the way the racing program goes doesn't really let us do too much development because we're racing week in, week out.
"It makes sense now and he's a massive influence. Even on the radio, he mentors you through the race. He's the best guy I've worked with and that's why I fought so hard to get him at FPR. He's an incredible guy and I'm sure we can keep building on it."