What's on the Box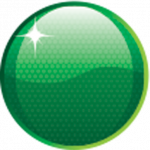 Another big weekend in front of the box with the V8s back in action at Hidden Valley being the highlight.
V8 Supercars
After a month with no V8 Supercars, fans can get back on the coach with extensive coverage of action on both Saturday and Sunday on Seven. With the split AFL round there will be no footy on Sunday, so it's all the domain of the V8 Supercar Championship Series on the Seven Network. With the cold weather dominating the southern states – watching the V8s from Darwin will be the perfect way to ease those winter chills. If you miss the races on Seven in the afternoon, Foxsports will replay the races on Saturday and Sunday evening.
Bikes
The MotoGP is at Silverstone and LIVE coverage on ONE HD will include qualifying on Saturday evening and all three classes on Sunday night. Early Sunday morning on Foxsports you can catch the latest round of the Speedway Grand Prix Series LIVE from Poland.
NASCAR
Two Australians will be in action on road courses this weekend. Marcos Ambrose will be one of the favourites at the SaveSmart 350 at Infineon Raceway in Sonoma outside San Francisco. That race is LIVE on Foxsports from 4am Monday morning. Fellow Tasmanian, Owen Kelly, will take part in the Nationwide Series at Road America at Elkhart Lake in Wisconsin. That race will be screened on ONE HD from 12.15 Monday.
Indycar
Aussies Ryan Briscoe and Will Power along with the Indycar Series stops-in at Iowa early Monday morning. LIVE coverage including can be seen on ESPN from 3.30am.
WTCC
The World Touring Car Championship stops in at Zolder in Belgium. Eurosport will show extensive coverage including LIVE telecasts on Sunday evening. Also LIVE will be the SEAT Eurocup races.
Others
This weekend's LIVE coverage of other motorsport events include GT3 from Jarama in Spain on Foxsports from 5pm Sunday evening. The Red Bull Air Race is in New York and can be seen LIVE on One HD from 4am.
CLICK HERE for the full TV listings.