Sieders confirms spot on Townsville grid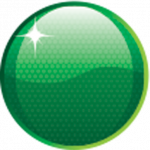 Colin Sieders has confirmed he will return to the Fujitsu V8 Supercars Series at the next round on the Townsville street track in three weeks time.
The New South Wales-based racer has entered his ex-Britek Motorsport Ford Falcon under the team name of 'City of Townsville' after securing support from an ever-growing list of local Townsville businesses.
So far, Sieders has picked up support from the Townsville RSL, Prime Movers North Queensland, Get Branded, Snap On Tools and the Townsville Business Technology Centre.
Sieders is one of 28 cars entered for the Fujitsu V8 Series round on the streets of Townsville – the most number of cars since Oran Park 2008. It is expected that 25-26 cars will compete.
Sieders hasn't competed in the series since Bathurst last year and told Speedcafe.com.au that he is excited to be coming back.
"I can't wait to come back – the track looks awesome," he said.
"We're trying to get some more local support up there. It's got a pretty good response so far – we have the local RSL supporting us, and we'll have the car on display there as well. It's been pretty encouraging."
Included on the entry list is David Reynolds, who will drive Fabian Coulthard's ex-Bundaberg Red Racing Commodore VE, prepared by Walkinshaw Racing.
View the full Townville entry list below.
| | | | |
| --- | --- | --- | --- |
| Car # | Team Name | Driver | Model |
| 13 | City Of Townsville | Colin Sieders | BF |
| 26 | MW Motorsport | Ant Pederson | BF |
| 28 | Team Jayco | David Russell | BF |
| 021 | Team Kiwi Racing | Matthew Hamilton | BF |
| 32 | Flexi Staff | Todd Fiore | VE |
| 38 | JAX Quickfit Tyres | Cameron McConville | VE |
| 54 | Bundaberg Red Racing Team | David Reynolds | VE |
| 44 | Earthex Racing | TBA | VE |
| 45 | Earthex Racing | Steve Owen | VE |
| 46 | Earthex Racing | Daniel Jilesen | VE |
| 48 | National Directory Distribution | Geoff Emery | VZ |
| 57 | Playstation | Ben McCashney | VZ |
| 58 | Go Karts Go/Zemana.com.au | Drew Russell | BF |
| 59 | Go Karts Go/Zemana.com.au | Aaren Russell | BF |
| 66 | Roadwise Racing | Phil Foster | VZ |
| 67 | Dudes Race Shop | Paul Morris | VE |
| 71 | Action Racing | Marcus Zukanovic | VZ |
| 75 | McGill Motorsport | Aaron McGill | BF |
| 78 | Jack Perkins Enterprises | Jack Perkins | VZ |
| 86 | East Coast Traffic Control | Wayne Miles | BF |
| 93 | Fujitsu Racing | Scott McLaughlin | BF |
| 95 | Batavia Coast Motorsport | Nathan Vince | BF |
| 96 | V8 Race Experience | Ryan Hansford | BF |
| 99 | Norton 360 Ford Rising Stars Racing | James Moffat | BF |
| 42 | Sip'N Save | TBA | VZ |
| 222 | Sip'N Save | Nick Percat | VZ |
| 777 | Bob Jane T-Marts | Rodney Jane | BF |
| 999 | Sonic Motor Racing Services | Tim Blanchard | BF |